Amazon Offering More Incentives For Alexa Skills
Written by Lucy Black
Thursday, 16 March 2017
Amazon has a new scheme whereby Alexa developers will receive AWS credits to ensure they are not out of pocket when they build and host Alexa skills. T-Shirts and Hoodies are also on offer for new Alexa Skills published in March 2017.
During February Amazon announced that it over 10,000 skills were available for Alexa. However Amazon is keen for more. As we reported recently, it has launched a new Alexa Skills contest with cash prizes for 50 finalists. Not every Alexa developer is going to want the overhead of entering a competition so the latest incentive comes in the form of $100 of AWS credits for every developer who has published a skill.
The idea of AWS Promotional Credits for Alexa scheme is that it will remove the potential disincentive that if your skill is so popular that you exceed the AWS Free Tier you won't finding yourself having to pay AWS charges.
In addition to an initial $100 AWS promotional credit, developers with a published skill who incur AWS usage fees, by using up their promotional credit and exceeding the Free Tier limit, will be eligible to receive monthly AWS promotional credits of $100.
The FAQ's clarify the scheme with:
All developers with at least one live skill that apply for the program will be eligible for a one-time $100 AWS promotional credit, valid for 12 months. After receiving an initial credit, eligibility for additional monthly credits is determined on a month-by-month basis. Developers are eligible to receive a $100 monthly AWS promotional credit if (1) at least one skill is live at 11:59 PM PT the end of the prior month and (2) an AWS usage charge related to an Alexa skill was incurred in the prior month.
Writing on the Amazon Developer blog, David Isbitski explains that this program will
make it free for tens of thousands of Alexa developers to build and host most Alexa skills
and that it Amazon's goal is to:
free up developers to create more robust and unique skills that can take advantage of AWS services.
AWS promotional credits can be applied to AWS services such as Amazon EC2, Amazon Simple Storage Service (Amazon S3), Amazon DynamoDB, and Amazon CloudFront.
Isbitski writes:
For example, you can use DynamoDB to create more engaging skills that have context and memory. In a game with memory, you could pause for a few hours and then keep going. Or, to give your customers a more immersive experience, consider incorporating audio files via Amazon S3 to stream short audio bursts, games, podcasts, or news stories in your skill.
This offer isn't time limited, but the AWS promotional credits can only be used for AWS charges incurred for services used in connection with a live Alexa skill so this incentive may have limited appeal.
How about earning a tee-shirt or hoodie instead? Amazon is offering a limited quantity of Alexa Dev Shirts (US only) and Hoodies in UK and Germany where the Alexa Skills Kit became available in February. to be eligible you need to publish an Alexa skill between March 1st and 31st and fill out the appropriate form:
These offers are "while stocks last" but the offer might be enough to tempt more devs to try out the Alexa Skills Kit and add to Alexa's repertoire of useful, or quirky, talents. However that's a lot of work for a cheap Tee and Amazon are expect a lot for a little.
It all goes to emphasis that so far it isn't clear how Alexa is going to earn any money for anyone. At the moment Amazon is not only paying for developers AWS bills it is also providing the computing power for the entire Alexa infrastructure for free. This can't carry on.
More Information
Introducing AWS Promotional Credits for Alexa
Related Articles
New Amazon Alexa Skills Contest
Alexa Prize For Conversational AI
Amazon Opens Up Alexa To Developers and Third Parties

New Products For Amazon's Alexa
To be informed about new articles on I Programmer, sign up for our weekly newsletter, subscribe to the RSS feed and follow us on, Twitter, Facebook or Linkedin.
---
World Gone Mad - Computer Vision: The Universal Interface
15/11/2020
This is a good story - a new app allows easier monitoring of diabetes. It is the way that it has been achieved that should give us cause for thought. It reads data from a glucose meter but you can for [ ... ]
---
Your Next Robot Maybe A Collection Of Balls
08/11/2020
This is fun. Take a steel ball and place a small two-wheel drive mechanism which sticks to the inside of the ball with the help of a magnet. Now make a few of them and you have a reconfigurable swarm. [ ... ]
More News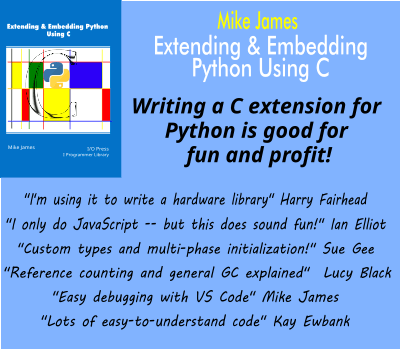 Comments
or email your comment to: comments@i-programmer.info
Last Updated ( Tuesday, 09 May 2017 )