Price War In The Cloud - Azure Lowers Prices
Written by Alex Armstrong
Tuesday, 01 April 2014
A week after Google and Amazon lowered their prices, Microsoft follows with a sizable price cut. Perhaps the rumor that cloud has been overpriced for some time is true. On the other hand, when you look at what Microsoft is actually offering, it isn't quite a price cut.
Just after Amazon announced price cuts of between 30% and 60% for some of its services, Microsoft follows with similar sized cuts - but in this case things are a bit tricky.
The trick is that it has introduced new instances called "Basic" A0 to A4. These are the same as the "standard" A0 to A4 but they don't include load balancing or auto scaling. If you didn't know that your current A0 to A4 instances came with load balancing and auto scaling built in then this really will seem like a price cut. If you just want a single machine, the new cheaper Basic instances will suit you very well and they will cost 27% less than the standard instances.
But if you really want load balancing and auto-scaling there's no price reduction for you.
In addition, the memory-intensive standard instances A5-A7 are reduced by up to 35% for Linux and 27% for Windows. There seem to be plans to introduce basic versions of the A5-A7 instances as well - presumably at a lower cost.
As well as dropping the entry level price of its virtual machines, Microsoft is also reducing storage charges. Block Blob storage is being reduced by between 65% and 44%.
So, for example, if you currently run an A1 Linux instance 24x7 then it costs around $43 per month. After April 3rd, when the price "cut" comes into effect, it will still cost you $43 per month unless you downgrade to a basic A1 instance, when it will cost around $32 per month - the exact price depends on the geographic region.
Should you happen to want 1TB of locally redundant storage, currently this will cost you around $70 per month, but from 1st May, when the new prices come into effect it will cost around $32. This is a good price reduction. Globally redundant storage hasn't reduced quite as much and there are some new regional options that make choosing more difficult.
While Microsoft might be pushing this news as an across-the-board price reduction, it is in fact more complicated. While there are some genuine price reductions, the cost of a virtual machine hasn't really reduced - you just get less for less cash.
By Microsoft's own tables its prices are currently at about the same level as Amazon's or a little cheaper - and price still isn't a good reason for choosing Azure. When you compare Amazon, Azure and Google to its innovative or less well known rivals such as DigitalOcean, you realize that the cloud probably is still overpriced.
As price wars go. this one is very tame.
More Information
Microsoft Azure – Innovation, Quality and Price
Related Articles
Google Cloud SQL Open For Business
To be informed about new articles on I Programmer, install the I Programmer Toolbar, subscribe to the RSS feed, follow us on, Twitter, Facebook, Google+ or Linkedin, or sign up for our weekly newsletter.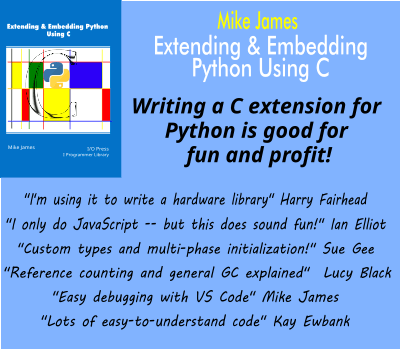 Comments
or email your comment to: comments@i-programmer.info
---
Google Offers AI Help To Create Fantasy Creatures
27/11/2020
Google has released a prototype AI-based tool called Chimera Painter that takes a basic sketch and turns it into a fantasy beast using machine learning.
---
C# 9 and F# 5 Released With .NET 5
12/11/2020
Microsoft has released C# 9 and F# 5 as part of the .NET 5 release this week. Visual Basic is also included in the 5.0 SDK. It does not include language changes, but has improvements to [ ... ]
More News
Last Updated ( Friday, 18 April 2014 )