Written by Kay Ewbank
Thursday, 27 August 2015
HP is hosting a series of webinars for developers who want to learn more about cloud development with HP technologies, starting with an introduction to the HP Helion OpenStack project.
As the introduction to the webinars explains, HP Helion OpenStack is a cloud computing platform and the first webinar in the series, to be aired on September 1st at 18:30 CEST (which is 17:30 British Summer Time and 16:30 UTC) will provide an overview of this technology for developers.
If you can't wait until then to find out about Helion, here is a lightning tour which we have to warn you isn't developer-oriented:
As the name suggests, HP Helion OpenStack is based on OpenStack technology but it is designed to let you configure, deploy, and manage OpenStack technology in your existing data center.
In case you missed it OpenStack is a free and open-source cloud computing platform that lets you control servers, network and storage resources across a data center using a browser-based dashboard, or via a RESTful API. It began life as a joint project between Rackspace and NASA, and is now managed by the OpenStack Foundation. Hundreds of major players in the cloud computing world have joined the OpenStack project, including HP, who are the largest contributor to the latest OpenStack release.
The HP Helion OpenStack project is going to be attractive to any company that wants to run a private cloud on its own premises, and to have that private cloud interact with any public cloud that supports OpenStack when the workload demands it. That might be the HP public Helion cloud, but it could be from any suitable OpenStack provider.
This support for OpenStack is the driver behind Helion OpenStack. HP have added support for high availability, more security features and improved management features to the basic OpenStack.
There's a free version of HP Helion OpenStack.
The Community edition is limited to 30 nodes, and is a good way to experiment with developing for the platform.
HP is also encouraging developers to attend a series of live webinars for cloud developers. The webinars will be given by the engineers behind HP Helion project, who will host a one hour webinar every other Tuesday.
After the initial one on September 1st, the others are on September 15th and 29th and and October 13th and 27th. The promise is that whether you develop for Cloud, OpenStack, Docker or any other platform, this series will help you bring your level to the next.
Register for the webinar series here and find out how HP is tackling the Cloud. You don't need to be in Europe to attend and when you specify your location you'll be notified of the local time at which it is available.
If you missed the first seminar you can still view its technical slides and you can already register for the next event on September 15th, the topic for which is Developing And Pushing A Web App With Cloud Foundry.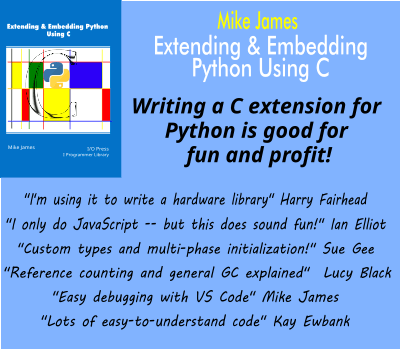 Comments
or email your comment to: comments@i-programmer.info
Last Updated ( Thursday, 03 September 2015 )