Helion Cloud Development Webinar With Code
Written by Kay Ewbank
Monday, 28 September 2015
HP has released details of the latest in its series of webinars on cloud development with HP technologies. Tomorrow's event will be a LiveCoding session.
The webinars all focus on HP's cloud computing platform, Helion OpenStack. The next webinar, the third in the series, will run on September 29 looking at how to build a cloud native app in the cloud. The 45 minute tutorial has a goal of simply having some fun while giving a simple introduction to help developers write their own Cloud Native applications. HP says this tutorial is for all languages - PHP, ASP.NET, Python, and more, and will show how to create and build a database, make your app scalable, deploy it in the cloud. It will include a live coding session by Etienne Cointet, HP Cloud Solution Architect, and a Q&A session.
If you missed Etienne's previous webinar on developing and deploying a web app using Cloud Foundry you might want to view it first:
The element of Helion aimed at developers is the HP Helion Development Platform, which has the open source Platform-as-a-Service product Cloud Foundry at its core, and which is integrated with OpenStack to provide support for applications developed with Java, Python, Ruby, PHP, Node.js, Scala, Clojure, Erlang, as well as database and messaging technologies such as MySQL, PostgreSQL, Redis, Memcached and RabbitMQ.
Helion OpenStack is HP's system based on OpenStack technology that lets you configure, deploy, and manage OpenStack technology in your existing data center. OpenStack is a free and open-source cloud computing platform that can be used to control servers, network and storage resources across a data center using a browser-based dashboard, or via a RESTful API.
The subsequent webinar in the series on October 13 will look at the OpenStack cloud infrastructure, how it has developed, and will try to answer common questions about the place of infrastructure and platform services in the IT hierarchy. A webinar on cloud security from the network to the application layer concludes the series on October 27.
All webinars start at 18:30 Central European Time (16:30 UTC) and if you register you will be sent a reminder email 10 minutes before the start of each event. You don't need to be in Europe to attend and when you specify your location you'll be notified of the local time at which it is available.
---
Apache Kyuubi 1.8 Adds Web UI
20/11/2023
Apache Kyuubi 1.8 has been released with improvements including a new experimental Web UI and a new chat engine with OpenAI ChatGPT backend.
---
Liberica Joins The Java CRaC Train
04/12/2023
CRaC is a novel technique that makes the JVM faster to start.
Liberica's JDK build has just added support for it. Here are the details.
More News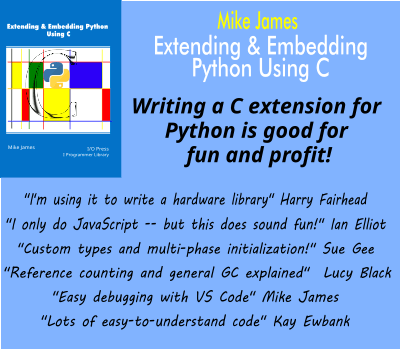 Comments
or email your comment to: comments@i-programmer.info
Last Updated ( Sunday, 27 September 2015 )