Amazon Introduces Quicksight - Cloud BI
Written by Kay Ewbank
Friday, 09 October 2015
Amazon has announced a preview of its new cloud-powered business intelligence service that's designed to be easy to use and much cheaper than traditional BI solutions.
QuickSight from Amazon was announced at Amazon's re:Invent 2015 conference in Las Vegas.
The QuickSight webpage describes it as a very fast, cloud-powered business intelligence (BI) service that makes it easy for all employees, regardless of their technical skill, to build visualizations, perform ad-hoc analysis, and quickly get business insights from their data.
Writing on the Amazon AWS blog, Jeff Barr says that Amazon has been launching data-centric services that tackle many of the issues faced by Amazon's customers, and this is the latest tool in the set.
He explained:
"In the past, Business Intelligence required an incredible amount of undifferentiated heavy lifting. You had to pay for, set up and run the infrastructure and the software, manage scale (while users fret), and hire consultants at exorbitant rates to model your data. After all that your users were left to struggle with complex user interfaces for data exploration while simultaneously demanding support for their mobile devices. Access to NoSQL and streaming data? Good luck with that!"

"After talking to many customers about their Business Intelligence (BI) needs, we believe that QuickSight will be able to handle many types of data-intensive workloads including ad targeting, customer segmentation, forecasting & planning, marketing & sales analytics, inventory & shipment tracking, IoT device stream management, and clickstream analysis. You've got the data and you've got the questions. Now you want the insights!"
QuickSight is based on a new, Super-fast, Parallel, In-memory Calculation Engine ("SPICE") that is used for the calculations and rendering visualizations. This uses a combination of columnar storage, in-memory technologies, machine code generation, and data compression to allow users to run interactive queries on large datasets and get rapid responses. QuickSight will auto-discover your AWS data sources, and as you select tables and fields, it recommends the most appropriate types of graphs and other visualizations. As you explore your data, it infers data types and relationships, works out the optimal queries to extract relevant data, aggregates the results in the SPICE engine, and provides suggestions for the best possible visualizations of the data. SPICE automatically replicates data for high availability, and QuickSight is designed to scale to thousands of users.
Launching QuickSight at Re-Invent Andy Jassy gave an outline of what QuickSight allows you to do, pointing out its cost benefits - working out at around a tenth of the cost of traditional BI solutions - before handing over to Dr Matt Wood for more technical details:
QuickSight comes with built-in support for Redshift, RDS, Amazon Aurora, EMR, DynamoDB, Kinesis, S3, MySQL, Oracle, SQL Server, PostgreSQL, and flat files, and connectors will be used for access to data stored in third-party sources such as Salesforce. There's also a simple SQL-like interface that will be available to BI tools from AWS Partners, and Amazon is already working with several partners including Domo, Qlik, Tableau, and Tibco.
Pricing for Amazon QuickSight starts at $9.00 per user, per month.
---
F# 8 Makes Code More Uniform And Performant
23/11/2023
Microsoft has released the latest version of F#, with changes the team says makes F# programs simpler, more uniform and more performant. The new version also has faster project compilation and upgrade [ ... ]
---
.NET 8 Released
15/11/2023
.NET 8 has been generally released. This is the latest long term support (LTS) version that will be supported for the next three years. Microsoft says the new version delivers improvements to the perf [ ... ]
More News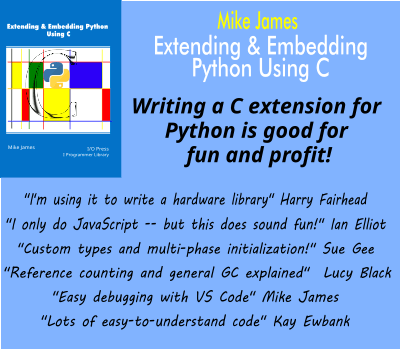 Comments
or email your comment to: comments@i-programmer.info
Last Updated ( Friday, 09 October 2015 )