Google Earth Reduced To A Divisive Toy
Written by Mike James
Wednesday, 19 April 2017
The latest version of the once great Google Earth is a disappointment in many respects. It once was a useful tool but version 9 is reduced to a toy complete with a Sesame Street Muppet section. Worse still, it only runs on Chrome.
Don't get me wrong. I like toys as much as anyone. but I don't really see why my toys should be at the expense of useful tools. Desktop Google Earth has been frozen at version 7, but it still has a range of measurement and customization tools that the new version lacks. Earth 9 does have KML import, but only as a experimental feature and, as it is web-hosted, if you're not signed into Google it isn't going to be useful.
The rot started back in 2015 when the Google Earth API and plugin were dumped with the suggestion that we should move our programs over to Google Maps. Various Google Earth features were introduced to Maps and there is a sense in which this is where Google Earth lived on while the rest of us clung to version 7, which you can still download.
To an extent you could say that the whole thing is a mess. The new Earth 9 doesn't have Google Moon or Google Mars, both of which are still part of Google Maps.
So what is new in Google Earth 9?
Basically a lot of content:
We've joined up with some of the world's leading storytellers, scientists and nonprofits to bring the planet to life with Voyager, a showcase of interactive guided tours.
"Start with Natural Treasures from BBC Earth, and journey to six habitats—from islands to mountains to jungles—and learn about the unique and thrilling wildlife in each. Then head to Gombe National Park in Tanzania and hear from Jane Goodall about her team's chimpanzee research and conservation efforts. And make a stop in Mexico with Lola, one of 12 little monsters featured in Sesame Street's Girl Muppets Around the World, and learn about modern Mayan cultures. With more than 50 immersive stories in Voyager, and more added weekly, there are lots of adventures to choose from."
There is also "I'm feeling lucky" for a random location and you can open knowledge cards to find out about places with information culled from Wikipedia.
The Voyager section is more like an online National Geographic with pretty things to keep you amused with jumping off points to Street View and 360 degree You Tube videos. However, there aren't any user contributed photos and unless you are happy about working with KML files there are no My Places so customization is limited.
The support of KML, as already mentioned, is experimental. Let me get this right - this is a mapping program and its support for even one mapping data description language is "experimental"!
On the plus side the satellite images are great and the 3D effects are much improved.
Perhaps the biggest shock in the new Earth is that it only works in Chrome. This is because it probably uses PNaCl native code and only Chrome supports this. Google says that support for other browsers will follow, but I'm not at all sure that's going to be easy. If it isn't possible to run native code on the browser then the only options for getting the speed needed is to use asm.js or Web Assembly, which aren't good options. If you can make Google Earth work in a pure JavaScript environment then why not do it in the first place and make it a pure HTML5 app in all browsers?
Even with its native code, Google Earth 9 isn't as smooth or responsive as the desktop version.
Having "best viewed in Chrome" is bad enough, but "only viewed in Chrome", even if it is only for a few months, just isn't acceptable behavior.
Google Earth 9 is a toy. It isn't even a good educational toy because it lacks the basic tools to plan a route, extract elevation data, and so on and it doesn't even have enough customization options to allow students to be creative with their coursework.
So what exactly has been achieved? Nothing at all. The verdict has to be that Google Earth 9 doesn't even do what Google Earth 7 did, and arguably Earth features in Maps are better.
What is going on?
More Information
Welcome home to the new Google Earth
Related Articles
Google Open Sources Earth Enterprise
Google Earth with 3D models for Android tablets
Getting started with Google Maps JavaScript
KML in Google Maps and Earth
An Interactive Google Earth KML Editor
To be informed about new articles on I Programmer, sign up for our weekly newsletter, subscribe to the RSS feed and follow us on, Twitter, Facebook or Linkedin.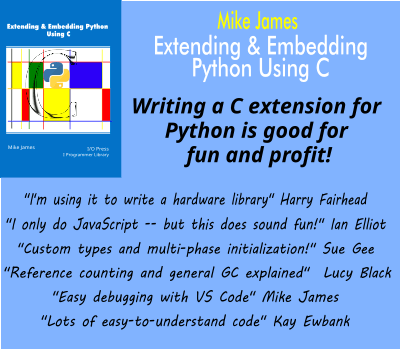 Comments
or email your comment to: comments@i-programmer.info
Last Updated ( Wednesday, 19 April 2017 )