New Scroll Mode Makes It Easier to Read Fast
Written by Mike James
Wednesday, 13 April 2016
One of the really big changes in the way we read that results from moving to digital is that we tend to scroll through text. However, this isn't the best way to read things quickly and a new scrolling method might just be up to 60% faster.
Once upon a time we used to skim read text by scanning our eyes over it and occasionally turning a page. Today we are faced with a start-top scrolling view that is far from well-suited to the way our eyes work. New research at Aalto University, Finland suggests that there might be better ways and its new scrolling method is one such better way.
Postdoctoral researcher Byungjoo Lee explains the problem:
"In conventional scrolling a number of objects are moving in the viewer window, which is problematic for visual attention. First, motion blur makes it impossible to focus on an object. Second, the user is not able to direct attention for long enough to comprehend the content before it scrolls out of the window"
The new technique, appropriately called Spotlights, locates the visually important elements on a web page and then presents them on a transparent layer on top of the scrolling text. The important elements are stationary and held in the "spotlight" long enough for the reader to take in their meaning.
At this point you might be thinking that the AI that is needed to pull out such important objects might as well be directed to simply making a precis of the text and presenting it in a non-scrolling view. The trick is that previous work on skim reading reveals that humans fixate headings, pictures and figures more than plain text. What this means is that a fairly simple extraction process aids what humans do naturally. The software extracts titles, headings and figures and then selects a small number of the largest objects to show.
Take a look at the method in action:
To me it seems unlikely to be more readable, but this is a tiny low quality video of the real thing. The research team claims:
"Our empirical evaluation showed that benefits are significant. In this way people can scroll through as many as 20 pages per second and still retain information. The technique improves recollection of browsed information"
All we need now is a widget for some of the better known UI kits. Android Spotlight anyone?
More Information
Spotlights: Attention-Optimised Highlights for Skim Reading (pdf)
Byungjoo Lee, Olli Savisaari, Antti Oulasvirta
Related Articles
To be informed about new articles on I Programmer, sign up for our weekly newsletter, subscribe to the RSS feed and follow us on, Twitter, Facebook, Google+ or Linkedin.
---
Security Flaws The Effects of Time and Language
22/02/2023
JavaScript applications have fewer flaws and faster flaw resolution than Java and .NET applications. This finding is from AppSec company Veracode, which recently brought out its annual State [ ... ]
---
Jakarta vs Spring - The War Goes On
13/03/2023
In a very interesting webinar streamed live as part of the recent JConference, Antoine Sabot-Durand talked about "hostility" between J2EE/Jakarta and Spring and the differences between them from [ ... ]
More News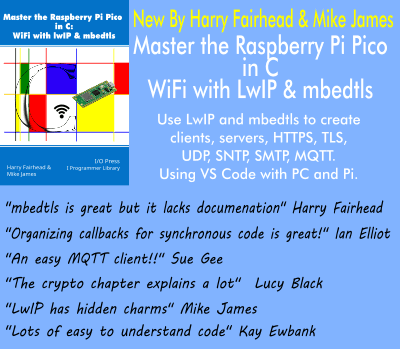 Comments
or email your comment to: comments@i-programmer.info
Last Updated ( Wednesday, 13 April 2016 )