Written by Sue Gee
Wednesday, 02 September 2015
The Princeton University course on cryptocurrency technologies, in particular Bitcoin, is now open to all comers on Coursera. It doesn't cost a penny piece, let alone a Bitcoin.
If you are experiencing a sense of deja vu that is because the first public version of this course was offered on the Piazza platform from February to April this year.
Now an expanded version of Bitcoin and Cryptocurrency Technologies is starting on September 4th on Coursera. It comes from the same team of lecturers: Arvind Narayanan, Joseph Bonneau, Edward Felten (Princeton University), and Andrew Miller (University of Maryland).
The course lasts eleven weeks and is targeted at computer science students, developers and entrepreneurs. Basic programming experience is assumed as well as some knowledge of data structures and algorithms (linked lists, sorting, searching...) It consists of weekly video lectures broken up into 5-7 segments each 10-15 minutes in length with one or two quiz questions in each plus standalone homeworks. New material has been added since the initial online version. For example a lecture on the history of cryptocurrencies by Jeremy Clark, who worked with David Chaum for many years and the course team intends to record additional lectures as new technologies in the crytpocurrency world evolve - such as Ethereum.
As Arvind Narayanan explains in this introductory video the course sets out to:
cut through the hype and get to the core of what makes Bitcoin unique.
and addresses questions such as:
How does Bitcoin work? What makes Bitcoin different? How secure are your Bitcoins? How anonymous are Bitcoin users? What determines the price of Bitcoins? Can cryptocurrencies be regulated? What might the future hold?
While no additional reading is required, the lectures form the basis of a forthcoming textbook to be published by Princeton Uinversity Press which be be available shortly While draft chapters are currently free online, on his blog Narayanan suggests that those interested in it should buy the book since it will be peer reviewed, professionally edited and typeset, and the graphics will be re-done professionally. He also says:
The textbook closely follows the structure of the lectures, but the textual format has allowed us to refine and polish the explanations, making them much clearer in many places, in my opinion.
So if you prefer books to MOOCs this is another way to learn about Bitcoin and its underlying technologies.
---
Microsoft Launches SharePoint Embedded
30/11/2023
Microsoft has launched SharePoint Embedded, a new API-only cloud-based file and document management system that can be used by app developers to make use of the Microsoft 365 file and document storage [ ... ]
---
Perl Dancer2 Web Framework Updated
06/11/2023
Despite the project going back to 2009, the just announced release is 1.0.0. Let's look at this milestone release, adopting a retrospective attitude. Of course, we are talking about Dancer2 [ ... ]
More News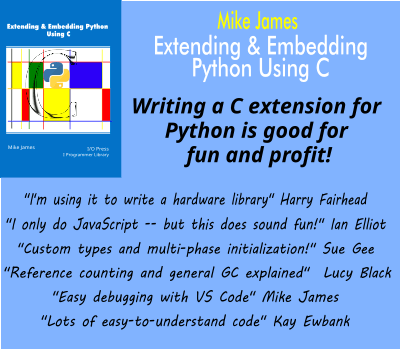 Comments
or email your comment to: comments@i-programmer.info
Last Updated ( Friday, 08 January 2016 )