The Hour Of Code Needs You
Written by Sue Gee
Wednesday, 21 October 2015
For the third year running, Code.org is hoping to provide millions of people, particularly school students, with an Hour of Code experience at the beginning of December. Events are being planned across the globe and the call has gone out to experienced programmers to volunteer their expertise.
Since its inception in 2013 Code.org's Hour of Code has had a big impact. When it was launched in 2013 the goal was to reach 10 million students during Computer Science Education Week and when the week was over the tally stood at over 16 million. Last year's target was 100 million and at the moment the number of those who have participated is more than 133 million, including President Obama who seemed to enjoy writing a line of code in JavaScript.
Events are now being planned for Hour of Code 2015 with the idea that it should be bigger and better than ever and reach 200 million students.
Thanks to its previous success, and the involvement of high profile backers, promoting the event should prove quite easy. However, the wider it spreads the more difficult it becomes to deliver a high quality experience. The fact that computer science isn't widely taught in schools means that there is a shortfall of expertise. Many schools lack even one teacher capable of troubleshooting any problems students might encounter or go outside the bounds of the online tutorials that are readily available.
To rectify this situation, Code.org's co-founder Hadi Partovi has emailed a plea for assistance asking for volunteer among those who do have the expertise - both software professionals and computer science students. His email explains:
We're on track for the largest Hour of Code celebration yet, coming December 7-13. This year, we're excited to match up classrooms with technical volunteers like you who can help students and teachers through their first Hour of Code.
At the moment there are 10,063 teachers wanting help from volunteers and 1,812 volunteers have signed up.
There to form to fill in to provide your location which will be shown as a pin on a map plus information about your level of expertise and how you are willing to help - either or both of an onsite visit to a school or Q&A with students by video conferencing.
If you don't have the technical know how to volunteer you can still help to organize an hour of code event and to encourage people to do so every organizer will receive a $10 thank-you gift (either a voucher for Amazon.com. ITunes or the Windows Store. So far over 56,000 events are planed and the number could easily double before the deadline of December 7.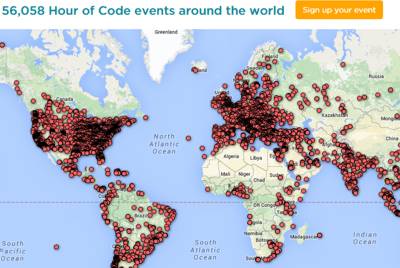 As Hadi Partovi expresses it:
This is a chance to inspire at least one young person in your area.
---
Azure CosmosDB for PostgreSQL Adopts Version 16
20/11/2023
Shortly after version 16 of PostgreSQL was released,
CosmosDB follows suit adopting the new version applicable to production workloads.
---
Microsoft Launches SharePoint Embedded
30/11/2023
Microsoft has launched SharePoint Embedded, a new API-only cloud-based file and document management system that can be used by app developers to make use of the Microsoft 365 file and document storage [ ... ]
More News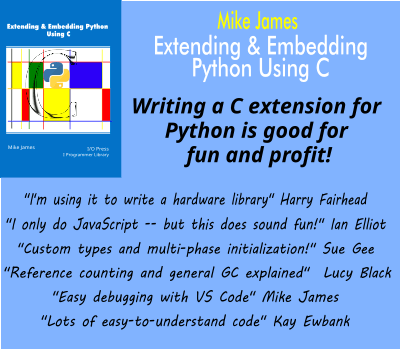 Comments
or email your comment to: comments@i-programmer.info
Last Updated ( Wednesday, 21 October 2015 )