Advance Your Career As a Web Developer With Udacity and Google
Written by Sue Gee
Tuesday, 08 December 2015
Enrollment opens today for Udacity's latest nanodegree. If you want to get hired as a Senior Web Developer, join the first cohort of students to follow a curriculum devised in conjunction with Google.
The Senior Web Developer Nanodegree was announced at last month's Chrome Developer Summit. It can be seen as a follow-on to Udacity's very first Nanodegree, Front-End Web Developer.

The summary of the program which is expected to require 9-12 months if you devote 10 hours per week to it states:
Leaping off from where our Front-End Web Developer Nanodegree program culminates, this program is expressly designed to afford intermediate developers the opportunity to build on existing front-end skills and master the newest and most innovative technologies available. If you're a developer with experience in HTML, CSS and JavaScript—or a graduate of our Front-End Developer program!—and are focused on securing a Senior Web Developer position, this curriculum path will ensure you're supremely well-prepared to achieve your career objectives.
Built in close partnership with Google, the Senior Web Developer Nanodegree program emphasizes teaching the frameworks, techniques, and tools that make the development of progressive web applications possible. Your projects will be focused on using some of the newest features available, such as Promises, Service Worker, and device-level access APIs designed to develop Progressive Web Applications. Ultimately, graduates will emerge ready not only to fill important roles, but to drive innovation and lead technology strategy.
Udacity's outcome-based approach means that graduates emerge with a portfolio of projects that highlight their skills, experience, and ability to create great user experiences. Moreover all of it is part of a student's profile, and available to Udacity's hiring partners.
It is this aspect of the Udacity nanodegree progam that motivates students to pay the $200 per month subscription. Knowing that you can get 50% of your tuition back if you graduate within 12 months is also a good spur to buckling down and completing the proram within this time frame.
---
Helidon Microservices Framework Version 4 Reaches General Availability
16/11/2023
Helidon, the open source microservices framework by Oracle, has been updated to version 4, just a month after the release of Java 21. With this release Helidon becomes the world's first virtual [ ... ]
---
Othello Solved - It's A Draw!
10/11/2023
The board game Othello, also known as Reversi as it played by reversing the colors of black and white disks, has been solved using alpha-beta pruning. Given "perfect play", that is a situation in [ ... ]
More News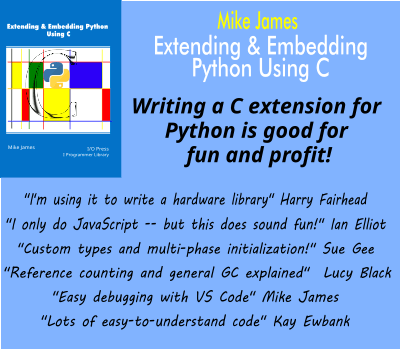 Comments
or email your comment to: comments@i-programmer.info
Last Updated ( Monday, 11 January 2016 )