Internet of Things MOOC Starts Today
Written by Sue Gee
Monday, 23 November 2015
A free online course that looks at how the IoT works and the possibilities and threats it offers is just starting. It comes from King's College London and is on the Future Learn platform.
Over the course of 4 weeks, with an estimated requirement of two hours per week, Professor Mischa Dohler, aims to to equip you with business insights to help you become an Internet of Things wizard.
IoT means different things to different people, from Arduino, Edison and Raspberry Pi projects in the home to the Industrial Internet connecting machines to one another at a global scale.
From the introductory video, it seems that the focus in this case is what is referred to as Industry 4.0, or the fourth industrial revolution, and from an entrepreneurial perspective:
The course description claims:
We'll take you on a journey, exploring the entrepreneurial aspect of the Internet of Things. We'll ask: "What makes an exciting Internet of Things product?" You'll look at the shockingly fragmented wireless connectivity landscape and why so many mistakes have been made in connecting your "things". You'll consider the security and privacy aspects of the IoT.
Finally, we'll equip you with business insights, enabling you to start your own IoT venture. You'll learn what it really means to build an IoT product and how to stand out and be ahead of the crowd of IoT prototypers.
The course requirements state that the course is designed for:
practising engineers, industrialists, researchers and entrepreneurs who are interested in the fundamentals, impact and potentials of the Internet of Things.
and that it will also be valuable for those with a general interest in the Internet of Things, M2M (Machine to Machine) and Industry 4.0.
Students are expected to have some basic knowledge of technology, wireless communications and how markets function.
More Information
---
GitHub Sees Exponential Rise In AI
15/11/2023
Developers are flocking to AI creating an explosion of generative AI activity in open source. The 11th annual Octoverse report, unveiled at last week's GitHub Universe event recorded 65K public g [ ... ]
---
Advent Of Code 2023 Unlocked
01/12/2023
December 1st is the day on which, each year, Eric Wastl opens a very special advent calendar. You don't get rewarded with chocolates in the Advent of Code - instead it's stars for solving coding puzzl [ ... ]
More News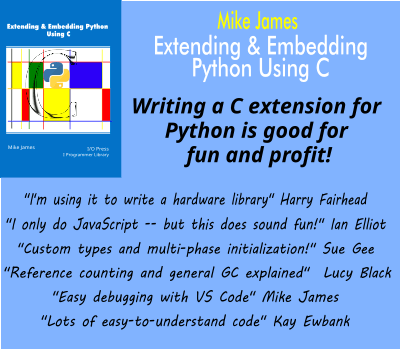 Comments
or email your comment to: comments@i-programmer.info
Last Updated ( Monday, 23 November 2015 )