Data Science Curriculum on edX
Written by Sue Gee
Wednesday, 01 June 2016
Data Scientists are in high demand - and now there's another way to earn relevant accreditation via the Microsoft-designed Data Science Curriculum offered on the edX platform.
Disclosure: When you make a purchase having followed a link from this article, we may earn an affiliate commission.
As this promo video explains, Microsoft has worked with both university and industry partners to put together a "subway map" that guides students through the process of gaining the practical technical skills that employers are looking for:
According to Microsoft:
Our employer-endorsed curriculum gives graduates an advantage over other job seekers by pairing university-caliber hands on labs with highly rated online courses help you develop the skills that employers are asking for.
In [its] courses, you will apply proven data science methodologies and principles while learning to use a range of common data science technologies to explore, transform, model, and visualize data, and create the next generation of intelligent solution.
To complete the curriculum students are expected to complete and gain certificates from nine online courses, eight from Microsoft and one from the Columbia University, plus a final project that puts together all the skills you've acquired from them:
Specifically students will
Use Microsoft Excel to explore data


Use Transact-SQL to query a relational database


Create data models and visualize data using Excel or Power BI


Apply statistical methods to data


Use R or Python to explore and transform data


Follow a data science methodology


Create and validate machine learning models with Azure Machine Learning


Write R or Python code to build machine learning models


Apply data science techniques to common scenarios


Implement a machine learning solution for a given data problem
Some of the courses are already available, including DAT204x: Introduction to R for Data Science and PDAT209x Programming in R for Data Science, courses we have rrecently covered. The starting point DAT101x Data Science Orientation is also available. This is expected to take 6 weeks if you devote just 2-4 hours per week to it, but as all the courses are self-paced you can decide how quickly to complete them and you can also take more than one concurrently.
Two of the courses in the curriculum were launched this week. They are Analyzing and Visualizing Data with Excel and Analyzing and Visualizing Data with Power BI and students are expected to make a choice between them. Both these course have a workload of 2-4 hours per week over 6 weeks.
If you want to earn verified certificates, for which you'll also need a webcam, the Microsoft courses, including the final project cost $49.
The Columbia course, Statistical Thinking for Data Science and Analytics costs $99 for a verified certificate. It has an estimated workload of 7-10 hours per week over 5 weeks and comes in the middle of curriculum - before students move on to R and beyond. This course is also the starting point for a 3-course XSeries, Data Science and Analytics in Context taught by the same team from Data Science and Analytics in Context XSeries and is described as:
perfect for anyone who wants to understand basic concepts in data science without getting into the weeds of programming.
Rather than being targeted at those who want a technical approach, which is the aim of the Microsoft curriculum, this XSeries has been designed for organization leaders, business managers, health care professionals. It sets out to:
steep learners in the fundamentals of statistics, machine learning and algorithms. It will also introduce emerging technologies such as the Internet of Things, or wirelessly connected products, and techniques that allow computers to summarize mountains of text, audio and video. Concrete examples provided throughout the series will ensure that learners fully grasp and master key concepts.
There are of course many other options for getting into data science which we've covered on I-Programmer, including the newly announced Master's degree in Data Science on the Coursera platform and Udacity's Google-originated Machine Learning Engineer. This one seems a good addition to the range of learning resources.
---
The Turing Test Is Past
22/03/2023
... and dead and gone. This long time talking point really isn't relevant since the advent of LLMs like GTP. We may be worried about AI taking our coding jobs, but let us not forget that this is the t [ ... ]
---
Ethernet Inventor Bob Metcalfe Receives 2022 Turing Award
24/03/2023
The ACM has named Robert Metcalfe as recipient of the 2022 ACM A.M. Turing Award for leading the invention, standardization, and commercialization of Ethernet local-area networking technology. While i [ ... ]
More News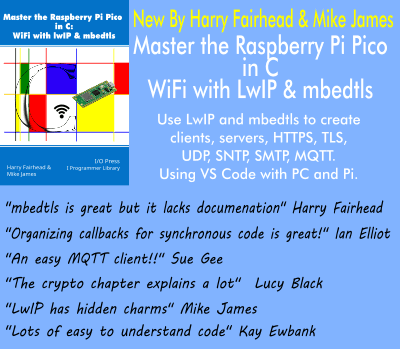 Comments
or email your comment to: comments@i-programmer.info
Last Updated ( Friday, 29 November 2019 )