Pluralsight's Smarter Technology Learning Platform
Written by Sue Gee
Friday, 24 June 2016
Training provider Pluralsight has launched a new platform aimed at keeping the skills of technology professionals up to date. As a subscription service available to individuals and enterprises, it assesses the current skill levels of developers before providing them with appropriate directed learning.
According to Aaron Skonnard, co-founder and CEO of Pluralsight.
Half of what technology teams know today will be obsolete in two years, and in order to sustain a competitive advantage, businesses can't afford to let their staff's skills depreciate. Through our new platform, technology professionals can now keep up with the rapid change of their industries and master technologies faster than ever before.
The on-demand, cloud-based solution provides facilities for developers to assess their current skill level, follow directed learning paths, learn through expert-authored courses, test drive new technologies via an interactive lab environment and access to one-on-one mentoring when needed.
Pluralsight's announcement explains that it is:
the culmination of user-focused research combined with seven strategic technology and service acquisitions over the course of two years.
They include Smarterer, an adaptive skill assessment company; HackHands, an on-demand mentoring platform for programmers and Code School, the interactive lab-like learning experience for developers. As a result subscribers to the new Pluralsight Plus program can now benefit from:
Dynamic skill measurement Adaptive skill measurement technology allows subscribers to measure their current skill level in as little as five minutes and 20 questions.
Directed learning paths Once skills are benchmarked, an individual can use their assessment results to identify a starting point and follow an expert-recommended skill path. The paths outline sequential trainings tied to specific skills, providing the most direct route to increased proficiency in a given technology skill set.
Expert-authored content library Collection of more than 5,000 video courses, authored by more than 1,000 industry experts, on a full suite of topics in software development, IT ops, data, creative services and more. Watch courses start to finish or through a detailed table of contents and a searchable transcript, jump to a specific video clip for just-in- time training on a particular use case. Courses are available on-demand through web-enabled devices and custom apps for desktop, Android, iOS and Apple TV.
Enterprise subscriptions also include access to Code School, which is otherwise an extra monthly or annual subscription. With more than 50 interactive gamified courses on popular development technologies, Code School lets developers brush up on or learning new languages and test drive new technologies before putting their skills into practice.
Instant live mentoring Access to real-time and ongoing mentoring via video and audio chat, bi-directional screen sharing and text, at additional per-use cost.
Nate Walkingshaw, chief experience officer at Pluralsight.
"Tech-centric companies are feeling the pain of the global technology skills gap, and our new platform helps enterprises mitigate those challenges and make business goals a reality. We're making the process of skilling up simpler and more effective, enabling technology professionals to push boundaries and produce their best work."
Pluralsight is currently offering a 40% discount on its Plus plan, which includes exercise files and learning checks and certificates, for individuals making a 12-month subscription paid up front cost $299. This seems remarkable value compared to other methods of getting certificated training. By building on your existing skills it gives the sort of just-in-time training that many developers require and doesn't require the sustained commitment of a Coursera Specialization or a Udacity Nanodegree.
For teams Pluralsight offers plans with group portal and admin tools, usage and learning reports with bulk discounts - costs go from $499 per user per year for 10 or fewer members to $350 per user per year for over 500 users. Compared to instructor-led classroom training this is obviously both inexpensive and highly flexible.

---
Stack Overflow Recommends Training Courses
01/03/2023
A new feature on Stack Overflow will be helpful for anyone looking for online learning resources. Based on the questions you consult, its Online Course Recommendations Module makes personalized r [ ... ]
---
.NET 8 Preview 1 Announced
03/03/2023
The first preview of .NET 8 has been announced, with a focus on cloud-native and cross-platform development with MAUI and Blazor.
More News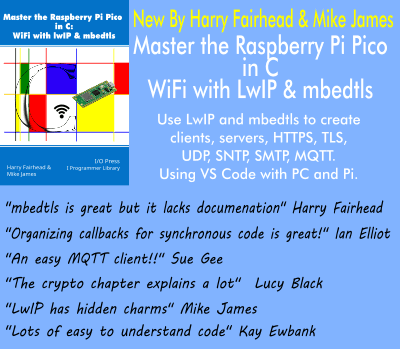 Comments
or email your comment to: comments@i-programmer.info
Last Updated ( Friday, 03 April 2020 )