Facebook Roadmap For Connectivity, AI and VR/AR
Written by Sue Gee
Thursday, 14 April 2016
Mark Zuckerberg unveiled a 10-year plan for the future of Facebook on the opening day of F8 and more details of what the future holds emerged on Day 2, including news of a new R&D lab, Building 8.
(click to enlarge)
According to Zuckerberg, who was addressing over 2,600 developers in person and many more watching the live stream of the keynote, the 10 year roadmap is intended to make the world more open and connected.
Summing up in a post on Facebook, he writes:
Over the long run, we're building planes and satellites to connect everyone to the internet; artificial intelligence to help us interact with services more easily; and virtual reality to help us experience the world in a totally new way.
Over the two-day event more details were given relating to the technological advances Facebook is making and intends to make to reach its goals. One big announcement is a new unit, Building 8, charged with creating products to advance the mission of "connecting the world" which will work on hardware powered by Facebook software in areas such as AI and VR.
Referring to this effort Zuckerberg said:
"We will be investing hundreds of people and hundreds of millions of dollars into this effort over the next few years. I'm excited to see breakthroughs on our 10 year roadmap in augmented and virtual reality, artificial intelligence, connectivity and other important areas."
The person recruited to head the new unit is Regina Dugan, the former director of Darpa who is currently Google's head of advanced technology and projects goupr (ATAP). Posting on Facebook Dugan commented:
Building 8 is an opportunity to do what I love most... tech infused with a sense of our humanity. Audacious science delivered at scale in products that feel almost magic. A little badass. And beautiful. There is much to build at Facebook… and the mission is human… compelling.
Dugan seems very much on Zuckerberg's wavelength in seeing the mission of connecting the world as a humanitarian campaign. One of the first of the projects Zuckerberg outlined in his Tuesday keynote was a satellite to be launched later this year to connect people in remote areas of sub-Saharan Africa. Facebook will also begin test flights of Aquila, the solar powered plane designed to beam Internet from the sky.
As a follow up, on Wednesday, Facebook's VP of Engineering, Jay Parikh, unveiled two new products on that will help improve internet access in urban and suburban environments respectively. Terragraph is an open-source technology that can be used to supply fast WiFi to public areas by attaching the new devices, for example, to lamp posts, and is to be trialled in San Jose, a city to the south of Silicon Valley this year. Project Aries is designed to reaching suburban populations where Internet connections can begin to get patchy by expanding the number of antennas on cell towers and using software to manage the extra load.
The F8 audience was treated to a demo of a reference design for new hardware - Facebook Surround 360 - also announcing its plans to release it as an open source project on GitHub this summer.
Shaped like a flying saucer, Facebook Surround 360 uses a 17-camera array, including both wide-angled and fish-eye, plus web-based software to capture images in 360 degrees and render them automatically. The design is intended to solves a variety of technical problems with 360-degree video as well as to increase the amount of 360-degree video on Facebook.
As the above video makes clear, Surround 360 will certainly have a role in VR and on the F8's second day an early prototype of a social VR space was presented by Facebook CTO Mike Schroepfer and Social VR team leader Michael Booth. This certainly makes VR seem an experience we will want to share.
At the end of the conference attendees each took home a brand-new Samsung Gear VR virtual reality headset plus a Samsung phone to power it - about an $800 value in total. Which isn't bad going given how much they'd already benefited from their outlay of $595 on a ticket.
---
Perl Dancer2 Web Framework Updated
06/11/2023
Despite the project going back to 2009, the just announced release is 1.0.0. Let's look at this milestone release, adopting a retrospective attitude. Of course, we are talking about Dancer2 [ ... ]
---
Lightbend Akka Updates Cloud And Edge Support
31/10/2023
Lightbend has updated Akka, its distributed computing platform, with a new programming model that enables developers to create applications that are platform agnostic to work across cloud and edge env [ ... ]
More News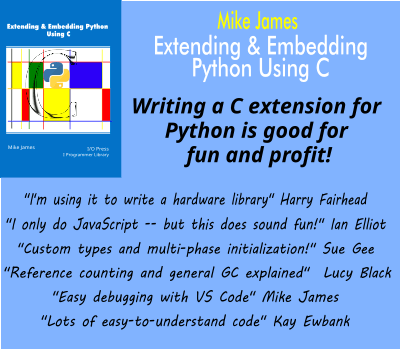 Comments
or email your comment to: comments@i-programmer.info
Last Updated ( Thursday, 14 April 2016 )