//No Comment - Three Robot Videos, BALLU, Fast Rubik's Cube & Swimming Snake
Sunday, 27 November 2016
• BALLU: Buoyancy Assisted Lightweight Legged Unit
• Fastest robot to solve a Rubik's Cube - Guinness World Records
• Swimming robot for maintenance and inspections

Sometimes the news is reported well enough elsewhere and we have little to add other than to bring it to your attention.
No Comment is a format where we present original source information, lightly edited, so that you can decide if you want to follow it up.
Some times the ideas are obvious but you still need to see the videos. So there isn't much to say about these three.
BALLU: Buoyancy Assisted Lightweight Legged Unit
This is quite a radical and surprising idea. Its fun to watch but it has the same problems that all neutral to slight postive buoyance devices like airships have - the wind.
"The prototype shown in the video is a biped with two degrees of freedom. Only the knees are actuated (cable driven from the feet). Yet, with only one degree of freedom per leg, the robot can walk forwards, walk backwards, step sideways, turn, hop, and perform other types of motion. This is achieved with correct timing of the actuation of each knee along with careful consideration for momentum, drag, joint velocity, joint friction, and joint elasticity. For this early prototype, the actuation of the knees are triggered manually via wireless remote control (straight walking via software control). In addition to these locomotion capabilities, BALLUs stability and safety can potentially further advance various aspects of the human-robot interaction experience."
Fastest robot to solve a Rubik's Cube - Guinness World Records
Sometimes it is just nice to see a robot doing things fast and this is perhaps too fast, and yes we have to agree it is more a specialized machine than a robot but who are we to argue with the Guinness Book of Records:
"The fastest robot to solve a Rubik's Cube is Sub1 with a time of 0.887 seconds, built by Albert Beer (Germany), and demonstrated at the Cubikon Store, in Munich, Germany, 23 January 2016. Read the full story here: http://bit.ly/GWR-RubikRobot"
If you don't like snakes and particularly swiming snakes then this is a "hide under the bed" moment. It can watch then you can't help but be impressed. This mode of swiming might have a lot to offer:
"Eelume robots will be permanently installed on the seabed and will perform planned and on-demand inspections and interventions. The solution can be installed on both existing and new fields where typical jobs include; visual inspection, cleaning, and adjusting valves and chokes. These jobs account for a large part of the total subsea inspection and intervention spend."
And as a bonus a second video show it swimming on the surface:
To be informed about new articles on I Programmer, sign up for our weekly newsletter,subscribe to the RSS feed and follow us on, Twitter, Facebook, Google+ or Linkedin.
---
Robot Wrestling Contest Open To All
26/02/2023
Robotics researchers are being challenged to devise algorithms to control NAO robots in a wrestling match. The qualification round for this contest is already underway and the finals will take place d [ ... ]
---
Extent Of Buggy and Risky Open Source Code Revealed
08/03/2023
Almost all software contains open source code and the vast majority of codebases contain at least one know open source vulnerability. In addition codebases are made of of multiple components, many of [ ... ]
More News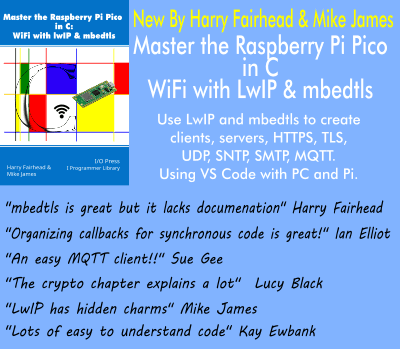 Comments
or email your comment to: comments@i-programmer.info
Last Updated ( Sunday, 27 November 2016 )