Honda's Disaster Response Robot
Written by Sue Gee
Sunday, 08 October 2017
Honda's E2-DR prototype described as an "experimental legged robot for inspection and disaster response in plants" was revealed at last month's IROS 2017 in Vancouver.
Given the impetus of the March 2011 earthquake and tsunami that crippled Japan's Fukushima nuclear plant, it is not surprising that Honda is working on a robot that could be deployed in disaster scenarios. Honda's humanoid robot, ASIMO originally made its debut in October 2000 and for at least four years the company has been designing a more robust and practical version. Now Honda's progress with E2-DR have been presented to this year's International Conference on Robots and Systems (IROS 2017) with this video:
More details of its specification and capabilities are available in Development of Experimental Legged Robot for Inspection and Disaster Response in Plants by Takahide Yoshiike, Mitsuhide Kuroda, Ryuma Ujino, Hiroyuki Kaneko, Hirofumi Higuchi, Shingo Iwasaki, Yoshiki Kanemoto, Minami Asatani, and Takeshi Koshiishi from Honda R&D.
E2-DR is 1.68 meters high and weighs 85 kilograms, which includes a 1000-Wh lithion-ion battery which provides for 90-minute operating time. At only 25 cm "thick," it can squeeze through 30-cm gaps, a size which Honda specified because factories often have "shortcut" passages of about that width that can be used to get around blocked corridors. To make it suitable for use in a disaster, E2-DR has been made dustproof, splashproof and able to operate between -10 and 40 °C. However, this doesn't make it proof against a nuclear incident - no electronics is ever likely to be able to withstand conditions such as those in Fukushima.
Honda's wish list of functional capabilities for robot that can be deployed for inspection, maintenance and as a first responder in disasters in "social infrastructures such as plants" are:
Three dimensional movement such as stairs, stepladders and vertical ladders with minimum size cages including transitions between ladders and steps
Moving in narrow free widths and narrow spaces
Moving over pipes on the floor
Passing through closed doors along corridors
Able to absorb contacts while moving
Moving upon scattered debris
Perception of environment for planning and monitoring
Prevention of catastrophic fall when robot loses power while moving in a high place such as stairs and ladders
So far E2-DR has achieved:
(a) Bipedal walking at 4 km/h
(b) Quadrupedal walking at 2.3 km/h
(c) Stepping over a 200mm pipe
(d) Frontal transition between ladder and floor
(e) Sideways transition between ladder and floor
(f) Climbing up 200mm stairs
(g) Quadrupedal walking through an 800mm walkway
(h) Bipedal walking through a 500mm walkway
(i) Passing through an 800mm door
(j) walking on piled debris
(k) Walking under 26mm/hour rain for 20 minutes
(l) Climbing up and down a vertical ladder under 26mm/h rain
On its head, E2-DR is equipped with two rotating Hokuyo laser rangefinders, a monocular camera with a synchronized LED flash, a SR4000 time of flight camera, and a stereo camera coupled to an infrared light projector. There are also cameras and a 3D sensor on each of the hands.

E2-DR has a total of 33 degrees of freedom, including 8 DoFs per arm, 6 DoFs per leg, 2 for its torso, and 1 for hands and head. To climb steep stairs it uses the same approach, of rotating its torso 180 degrees, as the South Korean DRC-HUBO robot that won the DARPA Robotics Challenge in 2015. And had today's E2-DR taken part back then it might well have emerged the victor. Or would it have fallen over, which was the fate of almost all the robot contestants?
Although work is ongoing to teach E2-DR to handle collisions, you'll notice that it is tethered on a harness in the video, which begs the question of whether such expensive kit be would ever be deployed in an emergency situation where it would likely suffer damage. Honda's ASIMO is available commercially - at a price tag of at least US $2.5 million, making it the most expensive advanced humanoid robot on the market.
We have seen many robot formats proposed for rescue situations including snakes and drones with multi-armed wheeled robots being the ones most capable of moving victims. The built environment, however, has been designed for the human form factor. Switches, levers and other controls tend to be placed at a convenient height for arms; legs are required for stairs, ladders and negotiating around barriers. So there is a strong case for needing, adult-sized, humanoid robots but I doubt they will ever be inexpensive enough to be considered disposable.

More Information
Honda Unveils Prototype E2-DR Disaster Response Robot (IEEE Spectrum)
Related Articles
ASIMO Celebrates 10th Anniversary (2010)
Robot Fear Of Falling - South Koreans Win DARPA Robotics Challenge
Darpa Robotics Challenge Grows
Google's Schaft Wins DARPA Robotics
LineFORM A New Use For A Robot
To be informed about new articles on I Programmer, sign up for our weekly newsletter, subscribe to the RSS feed and follow us on, Twitter, Facebook or Linkedin.
---
.NET 5 Ready For Action
11/11/2020
The release of .NET 5, announced at .NET Conf 2020, is a historic moment, but one tinged with regret and anxiety. This release unifies .NET to just one on-going framework. What this holds for the futu [ ... ]
---
Amazon Luna Goes Live
06/11/2020
Amazon has launched Luna, a cloud gaming service that it says game developers can use to reach multiple endpoints from a single source.
More News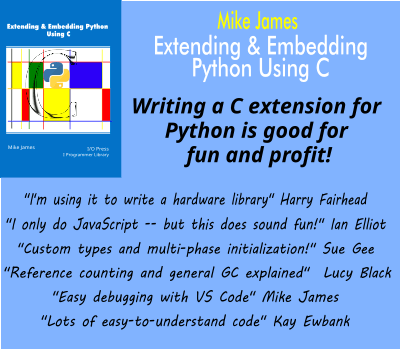 Comments
or email your comment to: comments@i-programmer.info
Last Updated ( Sunday, 08 October 2017 )