Nao Works With Autistic Children
Written by Sue Gee
Sunday, 05 May 2013
Aldeberan has announced ASK NAO, an initiative in which it's kid-sized humanoid Robot interacts with children who experience difficulties in relating to people.
NAO is a 2-foot tall humanoid robot created and being developed by the French company Aldeberan. In addition to artificial intelligence which makes NAO responsive to humans, "he" possesses a vitality and personality that makes human respond to "him".
We have already seen that he has developed abilities that enable him to be a good companion for children, with his ability to play Connect 4 and Hangman, but now we discover that NAOs can also make good teaching assistants.
In unveiling its Autism Solution for Kids program, Aldeberan has revealed that several NAOs have been playing a valuable role in teaching communication skills to autistic children.
It is estimated that today autism affects 1 in every 88 children and 1 in every 54 boys and that it is the fastest-growing serious developmental disability - 10-17% annually of which only half is explained by a better diagnosis.
Aldeberan aims to revolutionize special needs education by using NAO as a classroom assistant who, it seems, has a special gift in connecting with children who have difficulties with normal communication. According to Olivier Joubert, Autism Business Unit Manager at Aldebaran whose PhD is in Neuropsychology:
"Most children on the autism spectrum have a natural attraction towards technology and NAO's humanoid shape creates a perfect link between technology and humanity."
As part of the ASK NAO program Aldeberan has developed educational games that allow children to work on verbal and non-verbal communication, emotional intelligence, mimicking, and even basic academic skills. The program has been tried out in three schools, one in the Birmingham, England the other two in the United States.
NAO at the Topcliffe Primary
A preschool in Haverhill, Massachusetts is the latest to have taken delivery of two robots. After seeing a report on NBC, see video clip below, the Moody School, which integrates those with disabilities and autistic disorders into classes with typically- developing students, emailed Aldeberan to see if they could be involved in beta testing and it was judged to be "just right" for inclusion. After only three weeks the schools staff have seen changes in the ability of the autistic children to pay attention.
"It was incredible to see how well NAO did with some of our autistic students, Some students who barely react to people had a great reaction to the robot."
Topcliffe Primary in Birmingham, the school featured in this video, where around a quarter of the children are autistic, has had its two robots, nicknamed Ben and Max, for over a year and has discovered that autistic children respond to the robots in a way they would find impossible with adults.
Head teacher Ian Lowe said in an interview:
"The robots have no emotion, so autistic children find them less threatening than their teachers and easier to engage with. Children who first come into school unable to make eye contact with humans start to communicate through the robots."
In addition to the NAO robot, ASK NAO provides educators with a online interface for planning, monitoring and analyzing NAO interactions and their impact on learning. The program has now been launched on a worldwide basis. Aldeberan, which has donated the robots used in the pilot schemes, hasn't announced how much the ASK NAO package costs. As a guide the robot is currently priced around $16,000.
---
SQLite 3.44 Extends Aggregate Functions
06/11/2023
SQLite 3.44 has been released with new C-language APIs and extensions to aggregate functions.
---
PHP 8.3 Released
28/11/2023
PHP 8.3 has been released with improvements including explicit typing of class constants, deep cloning of readonly properties, and additions to randomness functionality.
More News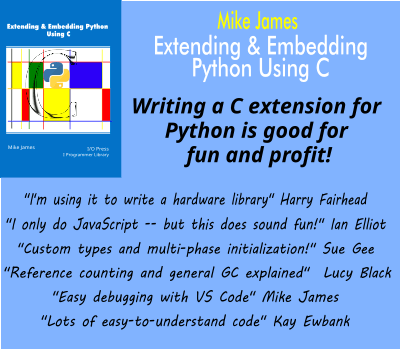 Comments
or email your comment to: comments@i-programmer.info
Last Updated ( Sunday, 05 August 2018 )