Written by Lucy Black
Saturday, 04 June 2016
SoftBank Robotics is opening its North American headquarters in San Francisco, bringing its humanoid robot, Pepper, to the US market. To prepare for this debut Pepper has an upgraded OS, an Android SDK and a developer portal.
Pepper was created in 2014 by French company Aldebaran Robotics for Japanese mobile phone company SoftBank, see Pepper - Aldebaran's New Robot Designed To Be Your Friend.
With emotion-recognition AI, it was designed to interact with human beings and enhance people's lives by providing information on demand and entertaining children. As well as voice,Pepper has a tablet on its chest for providing feedback.
Up until now to has only been available to buy in Japan where it has had a meet and greet role in SoftBank's own stores.
SoftBank took Pepper to Google I/O 2016 last month to announce its new Android SDK and encourage developers to produce apps using it.
In the video, just after the short dance by three Pepper robots which did seem to engage the audience at I/O, Laurent Lec, Software Director at SoftBank Robotics explains that the decision to adopt Android as the programming environment was to make it the Pepper robot as easy to develop for as smartphones and tablets.
SoftBank's approach is summed up in this statement:
By making Pepper compatible with Android, Android application developers will be able to utilize their existing knowledge and technologies to develop RoboApps for Pepper. With the high number of Android developers around the world, the possibilities for Pepper RoboApp developers will greatly increase with Android support.
Essentially the Pepper SDK, which links to the NAOqi OS originally developed by Aldebaran for its better known NAO robot, is a plug-in for for Android studio which enable you to control the robot's movements and output information on the Pepper display as if it was an Android one.
SoftBank Robotics will continue to provide its SDK, 'Choregraphe'. RoboApps developed on the Choregraphe platform will also be compatible with Peppers that support Android.
The developer portal is already open and presales of Pepper models for developers start in July, The pricing is given in Japanese Yen and the Unit Price remains the same as that we reported when the first batch went on sale a year ago: ¥198,000. However due to currency changes this is now around $1,850 (£1,280). This is just the initial outlay. The cost over 3-years, which covers insurance and a plan for cloud services, is ¥965,000 - over $9,000. Even so this is a remarkably low price tag compared to the build cost.
There doesn't seem to be a lot of activity on the Forum section of SoftBank Robotics Developer and details of App publishing for Pepper are not yet available.
So are there any applications for what is essentially a tablet computer on wheels?
Clearly the main Japanese application, a greetings robot, is not something that generalizes easily to other cultures. With only a modest ability to manipulate the external world Pepper is likely to be best at tasks that involve interaction with humans - and this isn't an easy option.
---
The Turing Test Is Past
22/03/2023
... and dead and gone. This long time talking point really isn't relevant since the advent of LLMs like GTP. We may be worried about AI taking our coding jobs, but let us not forget that this is the t [ ... ]
---
JetBrains Qodana Adds Taint Analysis For PHP
07/03/2023
Qodana Code Quality platform detects and flags programming errors such as bugs, security vulnerabilities, anomalous code, dead code and the like. Now it adds Taint analysis support too.
More News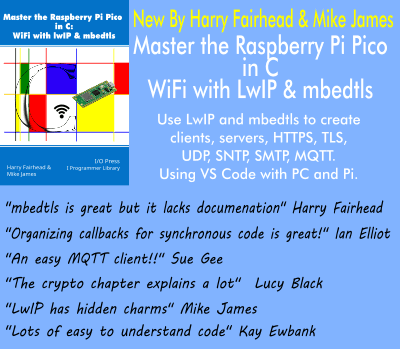 Comments
or email your comment to: comments@i-programmer.info
Last Updated ( Saturday, 04 June 2016 )