FarmBot Grows Things So You Don't Have To
Written by Lucy Black
Saturday, 11 June 2016
This is a machine that has lots to admire, but it does raise quite a few difficult questions. FarmBot Genesis will grow things for you without you having to be much involved. The technology is fascinating, but is this really a good idea?
Farmbot uses a simple x,y, z positioning mechanism driven by an Arduino Mega, several stepper motors and a Raspberry Pi 3. Its components are either 3D printable or can be cut by a laser cutter and it is 100% open source. If you don't want to build your own then you can order one at the end of June.
Take a look at it in action:
If the size of the plot looks a little small then the good news is that it is easy to scale. All you need is a raised bed around which to run the x,y rails and it all works.
There are three interchangeable tools that can be used to plant seeds, provide water and suppress weeds. Notice that there isn't much intelligence in this device; it is more like a CNC tool than an intelligent farm robot. It doesn't have any vision and certainly no AI. What it does is to pick up seeds and plant them in a rectangular grid pattern. It then waters them using the same grid pattern. Weeding is more like hoeing between the plants rather than any active seeking out of weeds.
Of course, you could take the basic idea, add a camera and some CVS code and try to recognize problems of all sorts and develop the necessary algorithms. This would make a really nice long-term project. It is also suggested that you could add a weather station, some solar panels and perhaps a water storage system to make it more intelligent and more ecological.
So what exactly is the point of FarmBot?
It certainly looks fun and when I saw it I wanted one. The idea of armchair gardening is attractive. It is also suggested that you can build software growing regimens where the plants are treated differently at different points in their life cycle.
But when you start to think about what work the system is eliminating it doesn't seem so attractive. For example, seed planting is something that is done just once and then you have to wait for the crop to be ready. You could probably manually plant the seeds in about the time it takes to change to the planting head - well not quite but you see the point. You would have to remember to give the plants some water, but with an automatic irrigation system you could even forget about this chore. As to weeding - as long as you have left enough space between the plants then dragging a hoe though once a week would have the same effect.
While I'm not at all convinced of its use for the average kitchen garden, what you could use FarmBot for is experimenting with repeated crops under growing conditions that could be varied. It also might encourage a bio-clueless geek to get into growing things because it is a fun gadget.
This isn't to say that it couldn't be made more intelligent and adding a 24-hour pest watch and elimination tool might well swing the jury in its favour.
In short this is a piece of hardware looking for more sophisticated software.
More Information
Related Articles
To be informed about new articles on I Programmer, sign up for our weekly newsletter, subscribe to the RSS feed and follow us on, Twitter, Facebook, Google+ or Linkedin.
---
Seasonal Deals From edX and Udacity
17/11/2023
The season of discount deals has arrived early. edX is offering a 20% off selected courses and program bundles for Cyber Monday. Udacity has an even better Black Friday Deal with 50% off sub [ ... ]
---
PhpStorm Updated For PHP 8.3
21/11/2023
The latest version of PhpStorm, the IDE for PHP and web development from JetBrains, has been updated to support the new features of PHP 8.3, due to be released later this week.
More News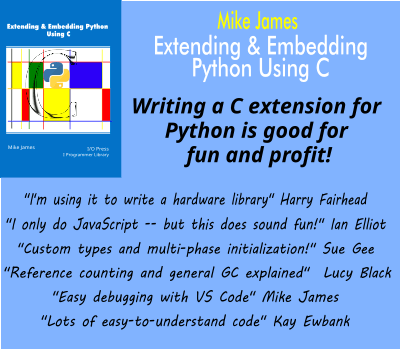 Comments
or email your comment to: comments@i-programmer.info
Last Updated ( Saturday, 11 June 2016 )