RoboCup 2016 Introduces Outdoor Robot Soccer
Written by Lucy Black
Sunday, 10 July 2016
This year's RoboCup Finals were held in Leipzig and were attended by a total of 3,500 participants from more than 45 countries and regions. With them came more than 1,200 robots to compete in the Soccer, Home, Rescue and Industrial competitions, and in the Junior leagues.
One innovation in this year's event was an outdoor Soccer competition in which teams of Standard Platform robots played on artificial turf in natural lighting conditions. Sunshine was a new and unusual hazard for the B-Human (Germany) team of Nao robots which needed shade as well as recharging during the half-time break in its semi-finals game against NTU RoboPal (China).
After winning this game 7-0 B-Human faced Nao Devils Dortmund in the outdoor final posting before the game:
This will be a very interesting game as both teams have very different strengths: the Nao Devils can walk much faster on the artificial turf but the B-Human robots have a much better ball detection in strong sunlight.
The match was won by Nao Devils 1-0 with B-Human commenting:
Our locomotion and our hardware were not robust enough to cope with the artificial turf in a competitive manner.
B-Human did however triumph in the main Standard Platform League contest held indoors. It met Austin Villa from the University of Texas, United States in the final, winning 3-0 on penalties after a 0-0 draw.
The video, which was streamed live from the event and so lasts over 53 minutes, is more impressive for the degree of excitement exhibited by the watching crowd than for the robot gameplay. There was almost a goal at the end of the first half when the ball sits on the threshold of the goal while all the robots mill around in a confused fashion. When the kick that puts it into the back of the net is finally made it is ruled "zu spät" (too late).
Although the finals of the Middle Sized League was also decided by penalties there were plenty of goal during the match, which was won by Tech United Eindhoven, playing against Water from China. These two teams are used to meeting each other in a relatively fast paced game and reveal that when it comes to robot soccer wheels are currently superior to legs. This video has the highlights:
The overall aim of RoboCup is to have a humanoid team that can take on human players by 2050. Currently the Humanoid League contest isn't even a multiplayer game, it is just a matter of getting goals into the net which is defended by the opposing team.
This video shows two goals scored by players from team NimbRo, from the Autonomous Intelligent Systems group of University of Bonn, Germany, in the final against HuroEvolutionTN (Taiwan):
RoboCup has been going for 20 years and while progress may be slow, it is steady. Bipedal robots get steadier on their feet with each succeeding year, and also improve in recovering after falling over. So there really is something to cheer about for the robot football fans.
More Information
Related Articles
RoboCup 2014 - Are Soccer Robots Making Progress?
Robot Soccer From The Robot's Point Of View
---
Rapid Launches API Hub For Business
10/03/2023
API hub provider Rapid has announced a public beta of a new API Hub for Business that is designed to give organizations a way to quickly launch a custom hub.
---
Ethernet Inventor Bob Metcalfe Receives 2022 Turing Award
24/03/2023
The ACM has named Robert Metcalfe as recipient of the 2022 ACM A.M. Turing Award for leading the invention, standardization, and commercialization of Ethernet local-area networking technology. While i [ ... ]
More News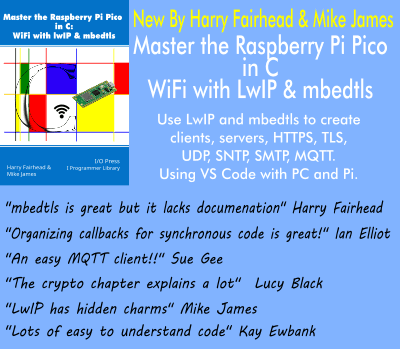 Comments
or email your comment to: comments@i-programmer.info
Last Updated ( Sunday, 10 July 2016 )