Cardboard Extends Its Reach
Written by Lucy Black
Thursday, 15 October 2015
Google has announced that its Virtual Reality app Cardboard is now available in 39 languages, in over 100 countries, with developer documentation published in 10 languages. Google has also updated Cardboard's SDK.
Who would have thought that a such a simple devices as a cardboard holder for an Android phone would become such a runaway success?
It first appeared at Google I/O 2014 and at this year's I/O Google produced new guidelines, Designing for Google Cardboard, and a badge to promote apps that worked with it.
The blog post announcing the wider availability of the Cardboard app on both Android and iOS devices noted that there had already been 15 million installs of the app.
Brandon Wuest also reported that the Cardboard SDKs have been updated to address the top two requests from its users: drift correction and Unity performance.
With regard to the former, Wuest explains:
This update includes a major overhaul of the sensor fusion algorithms that integrate the signals from the gyroscope and accelerometer. These improvements substantially decrease drift, especially on phones with lower-quality sensors.
He adds:
The Cardboard SDK for Unity now supports a fully Unity-native distortion pass. This improves performance by avoiding all major plugin overhead, and enables Cardboard apps to work with Metal rendering on iOS and multi-threaded rendering on Android. All of this adds up to better VR experiences for your users.
The final piece of news is that Google Street View has been added to Cardboard. This gives Cardboard users lots of new destinations to explore in virtual reality with no more equipment than their smartphone and a simple viewer - either homemade or one of a growing number of third-party certified viewers.
So if the Microsoft Hololens or Facebook's Occulus Rift are beyond your budget, how about a free app and a VR viewer you can put together from some stiff card and some strips of velcro?
---
2023 Hour Of Code Announced
10/11/2023
New activities for this year's Hour of Code have been announced. The focus for 2023,"Creativity with AI", is designed to let students learn about computer science and artificial intelligence.
---
VS Code Gets Better At Make C/C++
06/12/2023
VS Code is a "go-anywhere, work-with-anything" dev system. However, not all languages are created equal and build systems for C/C++ are particularly challenging. The latest VS Code does something to m [ ... ]
More News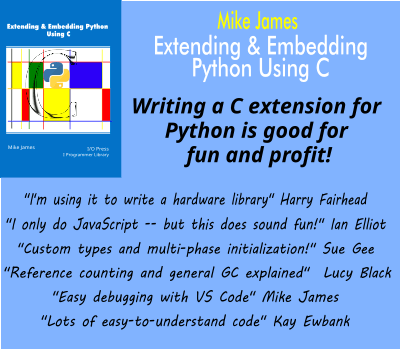 Comments
or email your comment to: comments@i-programmer.info
Last Updated ( Thursday, 15 October 2015 )