Written by Mike James
Monday, 25 November 2013
After a few days of rumor it has been confirmed that Apple has bought PrimeSense, the company behind the design of Kinect. Where does this leave Microsoft? Where does this put Apple?
PrimeSense is an Israeli company responsible for the design of the device that most of us know as the Kinect for the XBox and PC. However, you could also buy a depth sensor direct from PrimeSense and as the Asus Xtion.
PrimeSense also produces a range of software for the device. OpenNI 2.0 was announced at the start of the year and PrimeSense has more recently been working on a much smaller implementation of its technology in the form of the Capri depth camera. This is small enough to be built into mobile devices and yet provide performance and resolution better than the original Kinect and here we have the distinction.
Microsoft didn't simply take the PrimeSense hardware and make a bucket load of money out of it. It designed some new software to make use of it. Microsoft Research put its AI expertise into building a skeleton tracking program that is much better than the software that PrimeSense has on offer. In short Microsoft, and Microsoft Research in particular, are equally responsible for the success of the Kinect.
The second thing that you have to keep in mind is that Microsoft is already moving onto the next generation of Kinect, which isn't based on hardware from PrimeSense. The PrimeSense depth camera, including the new Capri mobile device, is based on the use of structured light. The idea is that you project a pattern of dots onto a scene and measure the shift in the pattern due to depth parallax - see Introduction To Kinect.
The Capri Mobile Depth Camera
The new Kinect II that ships with the Xbox One and eventually as a PC version doesn't use structured light, but a time of flight detector. This is an amazing piece of hardware that actually measures the time it takes to light to bound off objects and return to the sensor. This approach offers higher resolution and accuracy, but it isn't, at the moment at least, and easy technology to get into mobile form.
With Microsoft forging ahead on its own, this is a good time for PrimeSense to look for a buyer and Apple has snapped it up for a guessed $350 million. Presumably for this Apple gets the whole thing, any patents and the new Capri mobile technology and software. You can see that there is lots of scope for Apple to build mobile devices with depth cameras based on the technology, but for some applications it lacks the software to do the job - recall that Microsoft Research built the skeletonization software and the body part recognition software that makes the original Kinect work so well.
When it comes to complex software, Apple doesn't have a good track record - Siri makes use of third-party services to answer questions and Apple Maps were less than perfect. What is needed to make the Capri sensor into something great is, yes some Apple hardware design, but also a whole lot of software development.
So can we look forward to gestural input to iPhones and iPads? Probably not, as such interfaces work best with desktop or TV type devices. A more likely application is in Augmented Reality, which is what PrimeSense have been mostly working on with Qualcomm's Vuforia, for example. Presumably Apple has some product that it is working on in secret that a depth camera would make a great addition to. I wonder what it is?
More Information
Related Articles
PrimeSense Give Details Of Tiny Depth Sensor
Vuforia & PrimeSense Capri Bring Depth To VR
PrimeSense Imagines A 3D Sensor World
OpenNI 2.0 - Another Way To Use Kinect
To be informed about new articles on I Programmer, install the I Programmer Toolbar, subscribe to the RSS feed, follow us on, Twitter, Facebook, Google+ or Linkedin, or sign up for our weekly newsletter.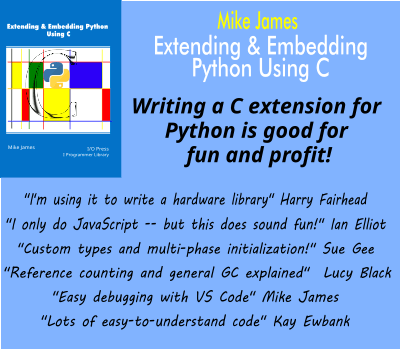 Comments
or email your comment to: comments@i-programmer.info
---
Generative AI For Beginners
06/12/2023
Here are two introductions to Generative AI - one from DeepLearning.AI presented by Andrew Ng, the other from Google Cloud Training. Both are on the Coursera platform and both are short, six hou [ ... ]
---
Hydra Turns PostgreSQL Into A Column Store
13/11/2023
Hydra is an open-source extension that adds columnar tables to Postgres for efficient analytical reporting. Version 1.0 is generally available.
More News
Last Updated ( Monday, 25 November 2013 )