Salesforce $1 Million Hackathon Prize Causes Controversy
Written by Sue Gee
Monday, 25 November 2013
Salesforce hoped to make the headlines for handing out the "biggest single hackathon prize in history" but instead the winners of the $1 Million dollar cheque are being accused of breaking the rules of the contest. Other developers who participated are also outraged that their entries were not even viewed.
The Hackathon took place at the Dreamforce Convention held in San Francisco. It was included in the program in order to attract lots of developers and, as the announcement posted on October 25th made clear, the record-breaking prize money was designed to "bring out the best".
Having purchased a $99 Dreamforce Develop Hack Pass, dozens of teams travelled to San Fransisco to work on perfecting their apps. Five finalists were selected by Salesforce to make presentations to a panel of celebrity judges and at the conclusion of Dreamforce the prizes were presented by Saleforce CTO Marc Benioff and CTO Parker Harris at an ebullient awards ceremony.
The record-breaking first prize of $1 million went to Thom Kim and Joseph Turian for an app called Upshot, a service which parses data in plain English, connects via API and then presents results for the smartphone or tablet user.
The four other cash prizes went to Healthcare.lov, service for helping people choose a health plan which came in second, winning $50,000. $25,0000 was awarded to Hirebase, a service to highlight resumes; $10,000 went to Salesfetch, a service for finding information across different services to help salespeople with leads and the $5,000 fifth prize was awarded to 2lemetry for a service that detects the identity and background of people as they approach a trade booth.
According to Patrick Hoge a reporter for San Fransisco Business Times:
Benioff was evidently impressed with the finalists and having a lot of fun onstage naming the winners because he repeatedly increased the prize amounts awarded to the runners-up by significant sums, giving individuals each the amount that had been earmarked for entire teams in amounts ranging from $5,000 to $50,000.
What has failed to impress the developers who took part in the Hackathon is that the top prize was awarded for an app that had already been demoed at a "Salesforce Integration & Analytics Meetup" on October 8th by Kim, at which time it already had a website, Upshotdata.com, a domain name that had been registered in December 2012.
Unusually for a hackathon, participants were encouraged to work on their apps in advance of the event with the announcement stating:
"So don't wait until Dreamforce! You're going to want to get started now."

and the official rules stating that:
Participants may begin forming their teams and working on their entry as early as October 25, 2013.
However, the rules also stated that application must have been "developed solely as part of this Hackathon" , a stipulation that was subject of a question and answer thread on the Salesforce Developer discussion board. The official response was:
The intent of that provision is that submissions would not be apps that have been previously released or in development

and it is now clear that this intent has been breached.

The fact that Kim had been a Salesforce employee until January 2013 and the competition rules only precluded those working at Salesforce as of September 2013 has also attracted criticism.
A further cause for concern is that some of the developers who took part in the Hackathons have evidence that the videos they submitted were never viewed as part of the judging process leading them to claim that the competition was rigged by Salesforce.
Saleforce's Adam Seligman has attempted to address some of the issues raised in a statement that suggests the judging process was fair:
When it came to judging the apps, we wanted to conduct multiple independent reviews of every eligible submission. So we assembled a team of more than 80 judges, and used a team of expert developers to assist each judge's evaluation of apps as needed. Every eligible app entry was reviewed at least twice. In addition, all of the final 5 teams met the eligibility requirements specified in the Official Rules.
Comments on this post indicate that devs are not satisfied.
Would there have been as strong an outcry if the top prize had been in the tens of thousands rather than a million? Perhaps not. But Salesforce does seem to have upset a lot of developers by its behavior towards participants that led to a few teams being singled out for help and special dispensation while others were ignored and given no feedback as to why their apps hadn't made it to the finals.
More Information
Addressing Questions about the Salesforce $1 Million Hackathon
Related Articles
CodinGame Contest For Fun and Employment
Amazon AppStream Challenge On TopCoder
To be informed about new articles on I Programmer, install the I Programmer Toolbar, subscribe to the RSS feed, follow us on, Twitter, Facebook, Google+ or Linkedin, or sign up for our weekly newsletter.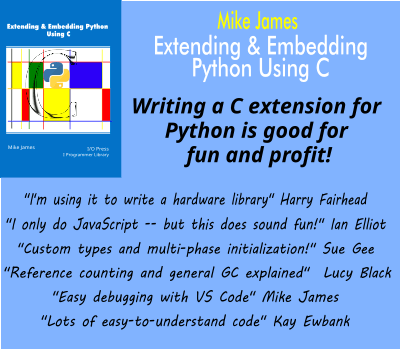 Comments
or email your comment to: comments@i-programmer.info
Last Updated ( Monday, 25 November 2013 )