GCHQ's Xmas Puzzle Not Cracked - Update Solutions And Prizes
Written by Mike James
Saturday, 06 February 2016
The director of GCHQ distributed a puzzle to selected contacts and then made it available to everyone. The deadline for solution passed and there were no 100% correct solutions. Even so prizes were awarded and we do now have the answers.
Update:
GCHQ reports that:
No one among the 600,000 entries managed to get 100% of all the possible answers right, but three people came extremely close.
Three members of the public came the closest; rising above the 30,000+ others who reached the final stage and came within a whisker of providing all the possible correct answers.

They will be rewarded with a GCHQ paperweight and a copy of the recent biography of Bletchley Park codebreaker Alan Turing, signed with a personal message from Director, as well as major bragging rights!
The answers (PDF, 1.26MB) are now available for you to check how many you managed to work out. It also includes explanations from the puzzle-setters that should hopefully make things a little clearer ... or not.
GCHQ, the UK Government communications monitoring center that grew out of code breaking activities at Bletchley Park during the World War II has revealed that the director's holiday puzzle - Can You Solve GCHQ Xmas Puzzle? - has been a huge success, but, with a matter of hours left, no correct entries are expected to be submitted.
An estimated 600,000 people completed the open stage of the puzzle, which took the form of a nonogram.
Correct completion of this stage reveals a QR code that was a link to the next part of the puzzle. Approximately 30,000 people have reached the final stage but so far no-one has completed it even though the closing date for entries is 23.59 GMT/UT on 31 January 2016.
What is surprising is the amazing range of the puzzle's components. Some have called it the hardest puzzle ever because of the way it leads you to believe that the problem is purely logical or mathematical, but there are often subtle matters of interpretation that make it hard to tell if you have the whole solution.
Robert Hannigan, Director GCHQ, said
"I'm delighted that so many people have tried the puzzle and made a donation to the NSPCC.
With a few days to go no one has cracked it all yet, so my one and only clue is: it's not as abstract as you think."
So with just two days to go and counting, will this one final hint break the log jam and produce a flood of correct submissions?
The problems have been set by GCHQ cryptographers and you might think that this is all a covert attempt to recruit exceptional people to the job - and this might indeed be the case:
"What I hope the stages of the puzzle show is that to deliver our mission and keep Britain safe, we need people from all backgrounds, with all skills, who look at problems from every angle."
According to the Telegraph newspaper, the prize hasn't been determined. It reports that the director is "thinking in terms of a signed book and maybe a GCHQ paperweight".
More Information
Director GCHQ's Christmas card puzzle - how did you do?
As Christmas puzzle deadline looms, GCHQ says 'no winning answers yet'
A Christmas card with a cryptographic twist
Related Articles
Can You Solve GCHQ Xmas Puzzle?
UK Launches Games Portal To Discover Cyber Security Talent
Alan Turing Institute Starts Work
GCHQ Builds A Raspberry Pi Cluster
Cryptoy - Code-Making App From GCHQ
GCHQ Challenges Hackers To Crack Cryptic Codes
To be informed about new articles on I Programmer, sign up for our weekly newsletter, subscribe to the RSS feed and follow us on, Twitter, Facebook, Google+ or Linkedin.
---
TypeScript 5 - Smaller, Simpler, Faster
20/03/2023
TypeScript 5.0 has been released with a number of new features aimed at making it smaller, simpler, and faster.
---
Long Distance Kissing
12/03/2023
A remote kissing device that woks with a smartphone is available on the Chinese e-commerce platform Taobao for the equivalent of $38 per unit. Will buying two of them sustain a long-distance relations [ ... ]
More News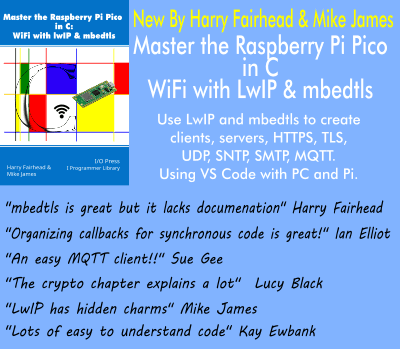 Comments
or email your comment to: comments@i-programmer.info
Last Updated ( Saturday, 06 February 2016 )