Smash The Code Make An Impression With CodinGame
Written by Sue Gee
Tuesday, 26 April 2016
A new CodinGame Contest opens on Saturday April 30th. The aim of Smash The Code is to program an autonomous bot and send it fight other players' bots. Another aim for many contestants is to be noticed by companies who are looking to hire devs or are offering internships and apprenticeships.
Smash the Code is a multiplayer programming game in which participants have to develop a bot that will fight against the bots of other participants in an arena. The rubric suggests that it takes around 15 minutes to come up with a basic AI and that 25 programming languages are available to code a solution.
The challenge is to build a bot that reads the supplied input and produces standard output as specified. You can test your bot by playing matches against the home bot. Once you have a bot that is able to do something basic (like just move around!), send it into the arena to fight your opponents and get ranked. Then play matches against other players and fine tune your bot with as much code as you want to improve your strategy and score points on the leaderboard.
The latest contest in this series "Coders Strike Back" brought together more than 7000 participants in 170 countries. The next contest lasts 8 days from April 30th to May 8th. Its theme is Super Heroes which is reflected in the prizes on offer: 1st place: HTC Vive Headset ; 2nd Place: Myo armband ; 3rd Place: Geekbox.
T-Shirts will be awarded to the top 10 contestants in the global ranking and to the top contestant in each programming language.
Registration is free and the contest offers an opportunity to try AI programming in a ready-made interface - and if you want to see the environment in advance it is used for other puzzles on the CodinGame site.
When you register you can do so "just for fun" or you can select one or more companies to impress with your abilities. These include CodinGame itself and several others including Nintendo. Almost of the companies are based in France but some have international offices and the number of companies using CodinGame to get in touch with talented developers is increasing.

---
JavaScript Devs Knowledge of Features
01/03/2023
Each new release of ECMAScript introduces new features. How quickly are they adopted? Do JavaScript developers even know about them all? The State of JavaScript 2022 reports suggests a high degree of [ ... ]
---
AI-Powered Bing Provides Boost For Edge
10/03/2023
Microsoft has announced that its search engine Bing has passed 100 million daily active users. This must surely help the Edge Browser gain some traction.
More News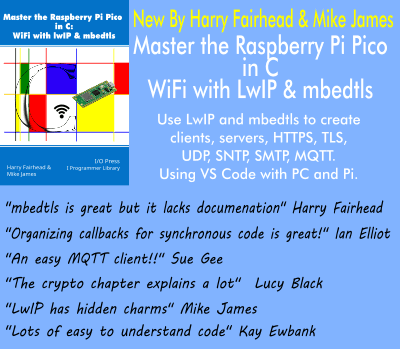 Comments
or email your comment to: comments@i-programmer.info
Last Updated ( Tuesday, 26 April 2016 )