Goodbye Google Maps API for Flash
Written by Lucy Black
Thursday, 14 August 2014
The, already deprecated, Google Maps API for Flash will be finally switched off on September 2nd. So if you haven't already migrated to the JavaScript version you need to do so pdq (pretty darn quick).
Do you remember the "more wood behind fewer arrows" policy that Larry Page announced in July 2011?
The idea was a "refocusing strategy" that would enable Google to concentrate on its core products.
One early casualty of to the drive to divest itself of unprofitable assets was the closure of Google Labs which came as a shock both inside and outside Google. The initial round of closures was followed up with repeated bouts of "spring cleaning" as Google contined to dump products and APIs that it no longer wanted, even though some of them were indeed wanted by users and developers.
The deprecation of the Google Maps API for Flash API was part of the September 2011 Fall Spring Clean and it was so uncontroversial, compared to throwing out the social search tool Aadrvark which happened at the same time, that it didn't even get a mention in our report of the continued mass clear-out.
Even back in 2011 closing down this particular API, which had been launched to provide ActionScript developers a way to integrate Google Maps into their applications, seemed entirely appropriate, especially as the rug was not being pulled out from under their feet as was the case for many other APIs.
The API has continued to work for the full 3-year deprecation period, which expires on September 2nd. The alternative is the Google Maps JavaScript API v3 which is under active development.
In his post on the Geo Developers blog reminding developers that turn off of the Flash API is imminent and they need to migrate existing applications to the JavaScript API v3 as soon as possible, Mano Marks points out:
Over the past 3 years we've added numerous additional features to v3, such as elevation, cycling and transit directions, symbols, and support for GeoJSON, making it our most powerful and well used Maps API ever.
If you want help with using the JavaScript API see Ian Elliot's tutorial article Getting started with Google Maps JavaScript.
---
JetBrains Releases Aqua Preview
07/11/2022
JetBrains has released a public preview of a new test automation product. Aqua is described as providing powerful tools for test automation engineers, along with a combination of language-specifi [ ... ]
---
Hour Of Code Goes Into Space
30/11/2022
Code.org has gone all out to celebrate its 10th year. No longer just a global event, Hour of Code, which starts on December 5, has gone extra terrestrial with an hour-long feature about Computer [ ... ]
More News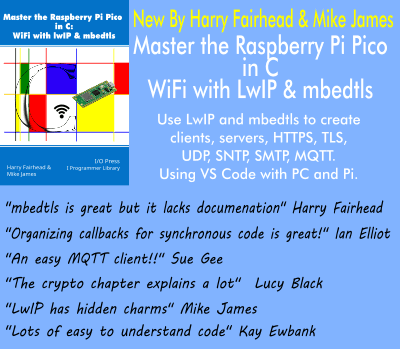 Comments
or email your comment to: comments@i-programmer.info
Last Updated ( Thursday, 14 August 2014 )