1950's Celebrity Robot George Embarks On World Tour
Written by Sue Gee
Tuesday, 08 November 2016
George the Robot, built in the 1950's by Tony Sale, has temporarily left the UK's National Museum of Computing on Bletchley Park to join a new Science Museum exhibition exploring the 500-year story of humanoid robots.
If the name Tony Sale sounds familiar it is because, as a member of the Computer Conservation Society and co-founder of The National Museum of Computer, he was the person who initiated the project to rebuild the historic code-breaking computer Colossus. He is also remembered with the Tony Sale Award, an international award for computer conservation supported by Google, UK.
Made of recycled aluminium from a crashed Wellington Bomber, George the robot was one of Tony Sale's early ventures into electronics when he was a Pilot Officer at RAF Debden in Essex. It took him three weeks in 1950 to build the remote controlled bipedal contraption, which was taller and a lot more bulky than his creator. At the time George attracted a lot of attention, even being featured on Pathé News. You can preview a newsreel clip from 18 December 1950 at:
http://www.britishpathe.com/video/robot/query/george+the+robot
It was thanks to Pathé News that George is now about to enjoy another period of fame with the London-based Science Museum which, as tickets go on sale to the public, announces:
Opening in February 2017, our next blockbuster exhibition will explore the 500-year story of humanoid robots and the artistic and scientific quest to understand what it means to be human.
Set in five different periods and places, the exhibition features a unique collection of over 100 robots, from a 16th-century mechanical monk to robots from science fiction and modern-day research labs. Twelve of the robots will be working models and you may even get the chance to interact with one.
Explaining how George has spent the last 65 years and now returned to the limelight, Margaret Sale, TNMOC trustee and wife of the late Tony Sale, says
"George languished in our garage until the Pathé footage came to the attention of Aardman Animations, producers of the Wallace and Gromit series, in 2010. Aged 60, George's career was revitalised by an appearance on the TV series World of Invention. With his celebrity status renewed, George then took up residence in our Museum where he has fascinated visitors, especially students who can glimpse how far technology has come. Since George has just turned 65, we thought that a retirement world tour was fitting for this celebrity come-back age."
Margaret bade farewell and au revior to George as, wearing his TNMOC volunteer badge, he prepared to leave on a two year sojourn that is expected to take him to several destinations as part of the Robot exhibition's World Tour, that begins after six months in London.
Over the years George has been maintained by TNMOC volunteer and long-time friend of Tony Sale, Graham Wallace who comments:
"Sadly, George can no longer walk or sit down and has lost the capacity to use his photocell eyes to locate and home in on an illuminated bottle of beer as he once could. But he is such a gem that we are very reluctant to do any transplants."
More Information
---
Security Flaws The Effects of Time and Language
22/02/2023
JavaScript applications have fewer flaws and faster flaw resolution than Java and .NET applications. This finding is from AppSec company Veracode, which recently brought out its annual State [ ... ]
---
VSCode Can Do More Than You Imagine
24/02/2023
Did you know about a list of videos that clearly depict tips and tricks that VSCode is able to do that nobody ever bothered to tell you about? Well if you didn't, you do now...
More News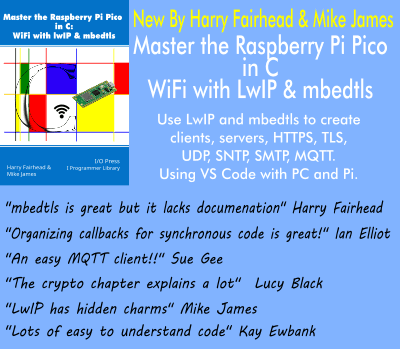 Comments
or email your comment to: comments@i-programmer.info
Last Updated ( Tuesday, 08 November 2016 )