Apple 1 Sold For Record Price of $668K
Written by Historian
Sunday, 26 May 2013
An online action held yesterday had a veritable treasure trove of computing history and has the distinction of achieving a world record price for an Apple 1 for the second time in six months.
German auction house Breker accepts online realtime bids for its auctions and set a record price for an Apple 1 in November 2012 when an anonymous Internet bidder paid $640,000 (over 490,000 Euros) for a fully working model. On May 25, 2013 the same auctioneers sold another Apple 1, this one with a motherboard bearing the signature of Steve Wozniak, "Woz", and beat its own record when an Aisian client paid $668,000 (516,000 Euros).
This Apple 1 is thought to be one of only six known functioning models and has been identified by Mike Willegal who runs The Apple 1 Registry as the one that he lists as #37 on account of a signed letter from Steve Jobs to Fred Hatfield offering to exchange the unit for an Apple II for a a payment of $400. The letter is part of the lot that was up for sale with an estimate of 200-300,000 Euros and a reserve of 90,000. It is is working condition as shown in the video prepared by Auction Team Breker of Lot 14:
Lot 15 in the same sale was an Apple Lisa-1, dating from 1983, and claimed by Breker to be "highly sought and as rare as an Apple1", explaining:
Very few survived as the Lisa 1 diskette drives (aka TWIGGY driver" were unreliable an Apple offered a free upgrade to a Lisa 2.
The model auctioned, with an estimate fo 15-30,000 Euros, has an Apple Lisa Owners guide, Lisa-1 mouse, external hard drive and some Twiggy diskettes with the a copy of the LOS 1.0 operating system.
For Apple aficionados there was also the chance to bid for both an Apple II (Lot 17) and an Apple III (Lot 18), which is described as Apple's "first significant failure" partly because the design of the case took priority over its technical features. The notes conclude:
Despite, or perhaps because of its original drawbacks, the Apple III is now considered a rare and interesting machine in the development of the firm's range.
The sale also offered a MITS Altair 8800 with an original CPU board and 16 KB of memory estimated to fetch 4000-6,500 Euros. Dating from 1974 the Altair was the first PC, Personal Computer, predating the Apple 1 by about two years.
The next year saw the introduction of a clone of the Altair 8080 - the IMSAI 8080 - which according to Breker, which included one in the sale with an estimate of 2,500-5,000 Euros was an imitation that was even more successful than the original.
A slightly earlier milestone in computer history was also in this sale. The SCELBI-8H Mini-Computer was built in 1973 around the first Intel 8-bit microprocessor. the 8008, the so-called CPU on-a-chip. According to Breker, around 200 units were produced, of which only three are estimated to have survived. The one available had an estimate of 15-20,000 Euros.
Going back another couple of years, the sale included a Busicom 141-PF, the first electronic calculator based on the Intel 4004. As only minimal quantities quantities were produced and few remain, Breker's estimate was 8-12,000 Euros.
For those interested in early calculating machines, the sale also had two arithmometers. The first of these is a model from circa 1900 produced by the Swedish firm. W. Odhner. Despite being described as a "Rare Russian spokewheel model" its estimate was only 200-300 Euors.
The other was a "rare English brass stepped-drum model
with interesting patent dating from 1909. Listed as the Laytons Improved Arithmometer and dated 1910, its estimate was 3-4,000 Euros.
For me the most interesting item dated from the 17th century. Billed as, A true milestone in 'Computer History'! and with an estimate of 80-150,000 Euros and a reserve of 60,000 Euros it was an extremely rare Pascaline, which was designed by Blaise Pascal as the first numerical wheel-calculator to have the ability to carry over. According to Breker only 20 machines were ever built, of which just nine are known today and all (apart from this one are in national museums.
For my money, although this may not have be sold for as high a price as the Apple 1, it was the star of the line up.
More Information
Office Antiques Sale May 25, 2013
Related Articles
Apple I Breaks Records In Online Auction
Steve Jobs and the Early Apple Years
Milestones in the History of Apple
Birth of the Intel 4004 - the First Microprocessor
To be informed about new articles on I Programmer, sign up for our weekly newsletter, subscribe to the RSS feed and follow us on Twitter, Facebook or Linkedin.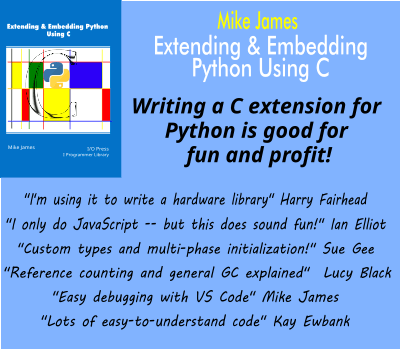 Comments
or email your comment to: comments@i-programmer.info
---
Perl Dancer2 Web Framework Updated
06/11/2023
Despite the project going back to 2009, the just announced release is 1.0.0. Let's look at this milestone release, adopting a retrospective attitude. Of course, we are talking about Dancer2 [ ... ]
---
AI Is Word of the Year 2023
05/11/2023
UK-based Collins Dictionary has named "AI" as its word of the year for 2023, explaining that usage of "AI" meaning Artificial Intelligence has quadrupled over the previous twelve months.
More News
Last Updated ( Thursday, 20 January 2022 )