EDSAC Celebrated 64 Years After First Run
Written by Sue Gee
Monday, 06 May 2013
EDSAC entered into computer history by performing its first calculation on May 6, 1949 in Cambridge, England under the supervision of Maurice Wilkes. To mark the 64th anniversary of this momentous event Google has posted a video.
In terms of its technology EDSAC can't claim to have been the first to introduce a feature. What is special about it, as Google points out in today's blog post. Marking a cultural shift in computing with EDSAC is that it became the first practical stored-program computer:
In May 1949 EDSAC became the world's first general purpose stored program computer to enter regular service, transforming scientific research at the University of Cambridge by making it possible to speedily tackle analyses of previously impractical scale, across disciplines as varied as astronomy, economics, biology and more.
It did however score some firsts:
Subroutines were invented for EDSAC by David Wheeler to make it easier to program it by reusing lines of existing code.
The first book on computer programming was written about it:
The Preparation of Programs for an Electronic Digital Computer with special reference to the EDSAC and the use of a library of subroutines by Maurice V. WILKES David J. WHEELER and Stanley GILL was published by Addison-Wesley in 1951.
Cambridge offered the first ever computer science diploma using EDSAC
Its close relative LEO (Lyons Electronic Office) became the worlds first business computer in 1951
At 64 EDSAC is old enough to be considered history, and a replica of it is currently being built at the UK's National Museum of Computing. At the same time it is recent enough for people who used it for their research still to provide a first-hand account.
In Google's video we hear from Margaret Marrs, the senior computer operator on EDSAC, whose job it was to feed the punched tape into the computer to run the program. She tells us:
"Sometimes they wouldn't even read in because they were that wrong. Monday was always a bad day for computers because they were turned off over the weekend."
Joyce Blackler was a research student looking at the structure of stars, something that was difficult to do with a hand calculator. In the video she explains:
"Those of us who were doing large projects were allowed to run the machine in the evening and overnight. And it was quite an achievement if you could keep the machine running all night and hand it over to the engineers in the morning."
Another contributor to the video, Dr David Hartley, notes that the computer was very unreliable. But this wasn't necessarily all negative. One night when the machine broke down, David Wheeler, the mathematician and member of Wilkes' team who invented the idea of subroutines and who had already impressed Joyce with his intelligence and ability to write programs, suggested they go to a movie and as she tells us "that's when we got close" - the pair were married in 1957.
At the end of the video clip Andrew Herbert explains how when EDSAC was finished with, the space was needed for its successor so everything was moved out. Now a replica is being built as a lasting legacy to the pioneering work of Wilkes and his team. For news of this project, which Google is supporting, see Progress With EDSAC Rebuild.
Maurice Wilkes with EDSAC 1
More Information
Marking a cultural shift in computing with EDSAC
Related Articles
EDSAC replica to be built at Bletchley Park
To be informed about new articles on I Programmer, sign up for our weekly newsletter, subscribe to the RSS feed and follow us on Twitter, Facebook or Linkedin.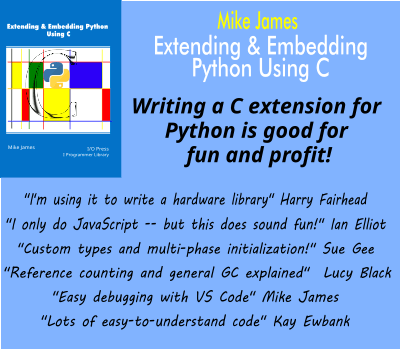 Comments
or email your comment to: comments@i-programmer.info
---
Grafana Adds New Tools
14/11/2023
Grafana Labs has announced new tools to make it easier to analyze application data on Grafana Cloud. The announcements are an Application Observability tool for Grafana Cloud, and Grafana Beyla, the e [ ... ]
---
F# 8 Makes Code More Uniform And Performant
23/11/2023
Microsoft has released the latest version of F#, with changes the team says makes F# programs simpler, more uniform and more performant. The new version also has faster project compilation and upgrade [ ... ]
More News
Last Updated ( Thursday, 05 May 2022 )