Sutherland's Trojan Cockroach On Show
Written by David Conrad
Saturday, 23 January 2016
Ivan Sutherland's Trojan Cockroach is on display at the Posner Center, part of Carnegie Mellon University until early May 2016. The exhibit features parts of the original robot and a history of Sutherland's work together with rare and hard to find images of walking robots.
The free exhibition, "Ivan Sutherland's Trojan Cockroach," was developed by Daniel Pillis, a master's degree student in the School of Art, and tells the story not only of walking robots, but also of computer graphics and the origins of the technology underlying modern advances in robots. It also delves into design philosophies for machines that seek to replicate biological skills and agility, asking questions such as what should the computer do and how much "intelligence" should be built into the physical machine itself?
As our history article explains, Ivan Sutherland is considered the father of computer graphics. He was an alum of Carnegie Tech in the 1950's, before going on to MIT where he developed one of the first human computer interfaces for graphics.
In the 1980s Sutherland returned to CMU and worked with a group of graduate students what he most probably thinks of as his most "fun" project - "The Trojan Cockroach", a six legged hexapod which was the first man-carrying computer-controlled walking machine. It was an exercise in hydraulics and control but it also proved a theoretical point – due to inertial forces and momentum six legs work well on small things but for man-sized machines two legs are better. Nevertheless the machine, called the Trojan Cockroach, did walk and it even made it to the cover of Scientific American in January 1983.
According to Daniel Pillis' notes for the exhibition:

The story of this robot is part of a larger conversation about how to replicate biological skill and agility in machines. What should the brain do? What should the body do?
If you can't make a trip to Pittsburgh this previously unseen video, the exhibition trailer, showcases the history of Ivan's work as well as the role walking machines have in the development of the field of robotics.

The exhibit will be open at the Posner Centre throughout the spring semester from 1 to 4 p.m. weekdays.


---
End Of The Road For Coding Competitions
24/02/2023
Google has shocked and disappointed the thousands of developers by abruptly cancelling of all its coding competitions and the sunsetting of their platform. Two days later, news emerged that Topco [ ... ]
---
Intel Releases Quantum SDK
06/03/2023
Intel has released a Quantum Software Development Kit (SDK) that is a simulation of a full quantum computer. The SDK can also interface with Intel's quantum hardware, including the Horse Ridge [ ... ]
More News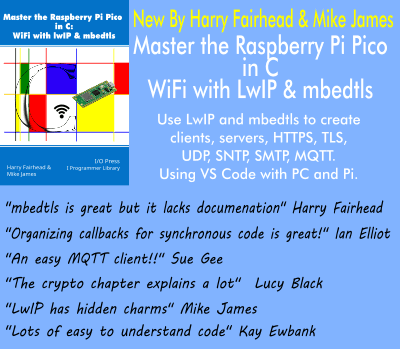 Comments
or email your comment to: comments@i-programmer.info
Last Updated ( Saturday, 23 January 2016 )