Marvin Minsky, Father of Artificial Intelligence Dies Aged 88
Written by Alex Armstrong
Tuesday, 26 January 2016
Marvin Minsky, one of the best known of the revolutionary thinkers of the early days of AI, robotics and computer science, has died of a cerebral hemorrhage. News of his death was reported by MIT, where he had worked for over half a century.
Marvin Lee Minsky
(August 9, 1927 - January 24, 2016)
Having graduated from Harvard in 1950, Minksy studied for his PhD in mathematics at Princeton, where he built the first neural network simulator. He joined the faculty of MIT's Department of Electrical Engineering and Computer Science in 1958, and co-founded, with John McCarthy the Artificial Intelligence Laboratory (now the Computer Science and Artificial Intelligence Laboratory) where he went on to try to endow machines with human-like perception and intelligence with his work, together with Seymout Papert, on the perceptron. To know more about this aspect of his work see Marvin Minsky in I Programmer's section on computer pioneers.
In 1969 he built the first "human-like" robot hand manipulator, complete with tactile sensor. He also thought up the idea for the "binary tree" robot manipulator – a many-armed robot in the form of a binary tree that to the casual observer seems far more difficult to program than a simple robot arm.
An early Minsky robot piling bricks.
Together with Papert he worked on a new, almost mystical, theory "The Society of Mind". This was explained in 1988 in a book of the same name consisting of 270 one-page essays exploring the workings of the mind. Thirteen lectures from a course with the title "The Society of Mind" that Minsky taught in Fall 2011 are now available online on the MIT Open Courseware platform. Students are expected to have read the 1988 book in advance of the course which also centers on his 2007 work The Emotion Machine, a book which takes up the theory and goes further into higher mental abilities.
CSAIL Director Daniela Rus writes in the MIT obituary:
"Marvin Minsky helped create the vision of artificial intelligence as we know it today. The challenges he defined are still driving our quest for intelligent machines and inspiring researchers to push the boundaries in computer science."
Minsky's pioneering work in artificial intelligence was repeatedly recognised. He received the ACM Turing Award in 1969 and the Japan Prize in 1990. In 2014 he was the recipient of the BBVA Foundation Frontiers of Knowledge Award in Information and Communication Technologies for:

His work on machine learning, on systems integrating robotics, language, perception and planning, as well as on frame-based knowledge representation, shaped the field of artificial intelligence.
On being notified of this award, Minsky reconfirmed his conviction that one day we will develop machines that will be as smart as humans, adding:
"how long this takes will depend on how many people we have working on the right problems. Right now there is a shortage of both researchers and funding."
In 1985, Minsky became a founding member of the MIT Media Lab, where he was named the Toshiba Professor of Media Arts and Sciences, and where he continued to teach and mentor until recently.
Marvin Minsky in 2008 (Source: Wikipedia)
More Information
Marvin Minsky, "father of artificial intelligence," dies at 88
Related Articles
AI's Founding Father Marvin Minsky Wins Award

---
Surveying Software Supply Chain Security
16/03/2023
Chainguard, the co-creator of Sigstore, has conducted a survey to better understand if and how software supply best practices
are utilized by the industry. We take a look at the findings.
---
Flathub: A Unified App Store For Linux?
03/03/2023
Work is in progress to add payments, donation and subscriptions to Flathub, providing Linux developers to earn revenue from this app store with the aim of promoting diversity and sustainability.
More News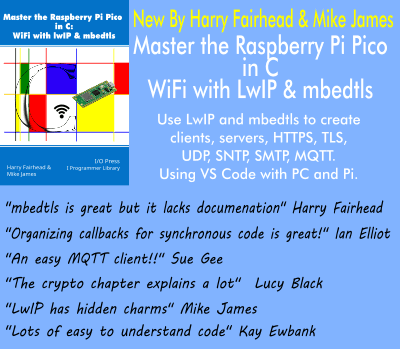 Comments
or email your comment to: comments@i-programmer.info
<ASIN: 0262631113>
<ASIN:0671657135>
<ASIN:0139561609>
<ASIN:/0743276647>
Last Updated ( Tuesday, 26 January 2016 )