Your Own HAL With A Little Help From Alexa
Written by Lucy Black
Sunday, 11 March 2018
One of the best jokes in ages has been to say "Alexa, open the pod bay doors" and listen to the response. Each of our favourite voice assistants knows about HAL-9000, but now you can take it a stage further with a replica.
In case you missed out on a formative experience, HAL-9000 is the computer in Stanley Kubrick's classic Space Odyssey and the key points are that the computer refuses to open the pod bay doors for our "hero" Dave and "dies" singing "daisy, daisy, give me your... "
Despite being yet another evil computer to add to the list, HAL seems to have struck a soft spot and we all like to try out the famous lines on our much less capable evil voice companions. If you want to take it to the next level, however, then you need the help of Master Replicas Group, which makes high quality, licenced, copies of props from movies - mostly Sci Fi such as Star Wars, Star Trek and so on. The latest plan is to produce a voice enabled replica of the famous HAL-9000 panel, complete with glowing red eye.
This isnt' the first HAL replica to be available, but with the addition of Alexa it is one you can talk to and act out the famous scene.
As the announcement says:
"For the first time in 50 years, you can own an absolutely authentic, fully-operational HAL 9000 computer interface. The Master Replicas Group Interactive HAL Computer uses Amazon Echo technology to control your home!"
Well, let's hope that it isn't that authentic and fully-operational. Alexa is evil enough without encouragement:
User: Alexa play classical music radio station.
Alexa: Here's a station you might like, classic heavy metal rock.
Come to think of it, this well-known satire by Screen Junkies makes the point very well:
The only downside is:
"Available for preorder this spring. Shipping in second quarter 2018!"
and my guess is that it isn't going to be a cheap joke.
More Information
Related Articles
HAL 9000 - a fictional computer
To be informed about new articles on I Programmer, sign up for our weekly newsletter, subscribe to the RSS feed and follow us on, Twitter, Facebook, Google+ or Linkedin.
---
Scylla DB Adds Materialized Views
28/01/2019
There's a new version of Scylla, the open source NoSQL database that's Apache Cassandra compatible. Version 3.0 adds support for materialized views, secondary indexes, and hinted hand-offs, and has im [ ... ]
---
Apple Patents Swift
28/01/2019
This may be a storm in a teacup, or a typhoon massing off the port bow. Apple has applied for a patent that appears to cover the whole idea of the Swift language.
More News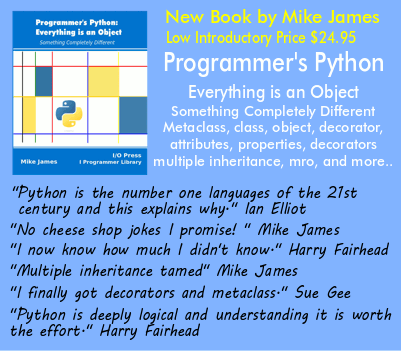 Comments
or email your comment to: comments@i-programmer.info
Last Updated ( Sunday, 11 March 2018 )