Written by Harry Fairhead
Saturday, 19 September 2015
Technology is changing and it is changing us. The Joy of Tech's latest offering puts it all into perspective and you can't help but think, how true!
There is a famous Monty Python sketch - Four Yorkshiremen - where each partition claims to have had a harder life than the previous
"We lived for three months in a brown paper bag in a septic tank. We used to have to get up at six o'clock in the morning, clean the bag, eat a crust of stale bread..."
If you know it then you will probably be reminded of it when you read:
"We typed on with REAL keyboards, hooked up to BIG screens on REAL computers".
When I read it I couldn't help but think that:
"I typed on real card punches, looked up to piano rules lineprinter papers on computers that would fill a room."
Now read on:
Visit Joy of Tech for a high quality version and a poll on what you think of the state of the Internet .
Of course there is a chance that your attention span didn't get you to the end of the panel.
But if it did - didn't you revel in the idea of real conversations on real forums, and real ASCII emoticons?
So what would your next Yorkshireman say?
REAL warm tubes, the sound of a sliderule, the TRUE joy of an acoustic coupled modem?
And what about the next generation version?
We had a REAL Siri in those days without the need for a synth body...
Used with the permission of the excellent comic
Visit it for more laughs of a technical nature - every day.
---
Chatbots Hallucinate - Word Of The Year
25/11/2023
The propensity of AI-powered chatbots to provide misinformation is referred to as "hallucinating" and is something that has come to popular attention - to such an extent that the verb "hallucinate" ha [ ... ]
---
Seasonal Deals From edX and Udacity
17/11/2023
The season of discount deals has arrived early. edX is offering a 20% off selected courses and program bundles for Cyber Monday. Udacity has an even better Black Friday Deal with 50% off sub [ ... ]
More News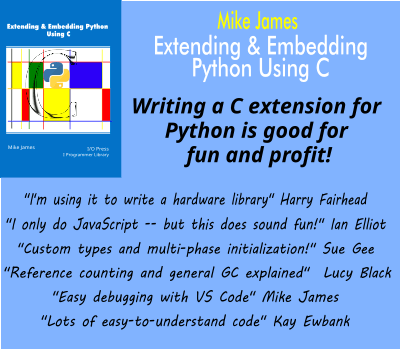 Comments
or email your comment to: comments@i-programmer.info
Last Updated ( Saturday, 19 September 2015 )