New Amazon Build Services
Written by Kay Ewbank
Wednesday, 07 December 2016
Amazon's flood of announcements at Re:Invent included managed build services, and new ways to build and debug complex distributed applications.
Amazon used the conference to announce AWS CodeBuild, a managed build service designed to be elastic, scalable, and easy to use. To use it, you create a build project that contains the information needed to perform a build. This includes the following elements:
Source Repository – Source code location (AWS CodeCommit repository, GitHub repository, or S3 bucket).
Build Environment – Language / runtime environment (Android, Java, Python, Ruby, Go, Node.js, or Docker).
IAM Role – Grants CodeBuild permission to access to specific AWS services and resources.
Build Spec – Series of build commands, in YAML form.
Compute Type – Amount of memory and compute power required (up to 15 GB of memory and 8 vCPUs).
A new way to create complex distributed applications was also unveiled at Re:Invent. AWS Step Functions provide a way to coordinate multiple serverless function calls, letting you connect multiple web and microservices. AWS Step Functions let you coordinate the components of your application as series of steps in a visual workflow. You create state machines in the Step Functions Console to specify and execute the steps of your application at scale.
Each state machine defines a set of states and the transitions between them. States can be activated sequentially or in parallel, and Step Functions will make sure that all parallel states run to completion before moving forward.
Yet another really useful sounding announcement at Re:Invent was AWS X-Ray. This gives you a way to trace data from code as execution moves between EC2 instances, ECS containers, microservices, AWS database and messaging services.
AWS X-Ray gives you "follow-the-thread" tracing by adding an HTTP header to requests that do not already have one. That header is then passed to the request handlers the code and data encounter in their route through the services. The data collected at each point is stored in JSON format, and includes request and response timing. This is then used to create service graphs that show the relationship of services to each other, so you can trace requests from beginning to end and work out where the problems lie.
More Information
Related Articles
AWS Improvements For Developers

To be informed about new articles on I Programmer, sign up for our weekly newsletter, subscribe to the RSS feed and follow us on Twitter, Facebook or Linkedin.
---
Intel Releases Quantum SDK
06/03/2023
Intel has released a Quantum Software Development Kit (SDK) that is a simulation of a full quantum computer. The SDK can also interface with Intel's quantum hardware, including the Horse Ridge [ ... ]
---
Deno Supports Built-in Node Modules
02/03/2023
Deno has been updated to add support for built-in Node modules. Deno is the JavaScript and TypeScript runtime from the creator of Node.js.
More News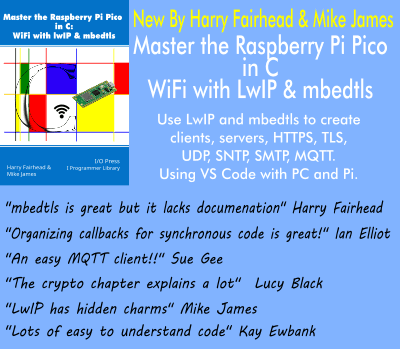 Comments
or email your comment to: comments@i-programmer.info
Last Updated ( Wednesday, 07 December 2016 )