Written by Janet Swift
Thursday, 22 December 2016
Mozilla has compiled and published an analysis of the hardware used by a representative sample of Firefox desktop release channel in order to advise its community of web developers about the hardware market.
Mozilla's Firefox browser is a massive open source project supported by its community of volunteers - many of whom also develop apps and need to know about the hardware used by their target audience.
Introducing the Firefox Hardware Report in a blog post, Andre Vrignaud and Rebecca Weiss explain the motivation behind it:
Suppose you're developing a sophisticated web game or application, and you're wondering — will it actually be able to run? What hardware should I be targeting to get the widest possible audience? Existing hardware reports (such as those from Valve and Unity) are excellent, but represent a different group of hardware users than the majority of people who use the web.
The source data for the Hardware Report was collected through the in-built Firefox Telemetry system, which automatically collects browser and platform information from machines using Firefox unless users disable it. Having been aggregated and anonymised it appears as the interactive Firefox Hardware Report.
The report summary is:
By clicking More details > you can discover more useful information, including the trend over the six month period covered in the report, mid-March to mid-September 2016. For example with regard to Flash, it was available on 82% of machines at the start of the period and declined steadily to 77% by its end.
The Operating System Trend shows that Windows 10 (the green line) showed a notable increase in the period achieving a final share of 26%. This was reflected almost perfectly by the decrease in Windows 7, which still retained the lion's share of 45%. Add in Windows XP's 10% and Windows 8.1's 8% and earlier Win OSs, and Windows share amounts to 93%.
Additional data about OS reveals that whereas the share of 32-to-64-bit operating systems was a third, the share of 32-bit to 64-bit browsers showed a massive 92% for the former.
With regard to CPUs Intel has 86% of the market and AMD 14%. Nearly 70% of users have dual-core machines; over 20% have dual cores; 7% of machines are single-core, which leaves 1.5% having 3 or 8+ cores.
The following chart shows CPU speeds, revealing that the most common speed is between 2.3 GHz and 2.69 GHz and if you do some arithmetic you discover that over 80% have speeds of 2 GHz and above.
A similar chart for memory, shows that 4GB is the most common with 30%, 27% of machines have more than this and only 6% have less than 2GB.
Perhaps the most interesting data relates to graphics hardware. The GPU market is more fragmented than the overview suggests, with the most popular, the Intel Haswell GT2 being used by only around 10% of the sample. The next eleven most popular GPUs are also Intel products and overall Intel, color-coded blue, have 63% of the GPU market. There are five AMD (red) GPUs, each with less than 2% of the market and AMD's total share is 18% of the market. There are only two Nvidia (green) GPUs with more than 1% of the market. Throughout the report any product or characteristic with less than 1% is put into the "Other" category which for GPU model amounts to 3%, consisting primarily of AMD and NVIDIA GPUs.
When it comes to display resolution, 1366x768px and 1920x1080px stand out as the most highly used, with the latter showing an upward trend over April to September.
All this information will be of use to web developers in knowing what limitations their target audience face and deciding which hardware to cater for and which can be ignored with little consequence.
More Information
Firefox Hardware Report for Web Developers
Related Articles
Mozilla Funding - Crisis Averted For Now
Firefox Losing Share As Desktop Browser
To be informed about new articles on I Programmer, sign up for our weekly newsletter, subscribe to the RSS feed and follow us on Twitter, Facebook or Linkedin.
---
AI Ready - Certification From Amazon
29/11/2023
Amazon aims to provide free AI skills training to 2 million people by 2025 with its new 'AI Ready' commitment. Building on its existing scholarship program with Udacity, next year Amazon is [ ... ]
---
AWS Lambda Adopts Java 21
27/11/2023
AWS Lambda functions can now use all the new and useful language features as well as performance improvements introduced in Java 21 as part of the Amazon Corretto JDK implementation.
More News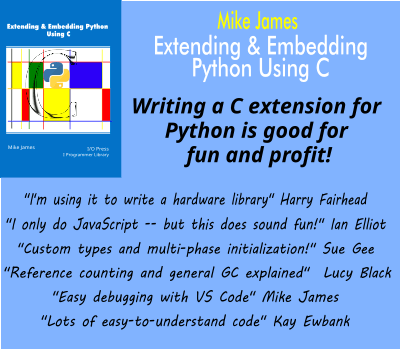 Comments
or email your comment to: comments@i-programmer.info
Last Updated ( Thursday, 22 December 2016 )