Top 10 - Web Design Matters
Written by Lucy Black
Friday, 12 January 2018
We start this roundup of external blog posts with a guide to flat, aka minimalist, website design. Other posts concern responsive web design. Another key topic is costs and pricing.
The combination of bright colors and exotic typography has paved the way for unique flat interfaces. Minimalism is a big part of this design idea, and you can see how popular these trends have become in recent months. In this guide I want to present the ultimate collection of articles, tutorials, free graphics, and website layouts based on flat design. Anybody who is still getting into this concept will certainly learn something new. These trends have been around for a long time but we have just recently witnessed a major rise in flat website design.
---
Looking for a web design company? You should read this article on what's really important first. Then come back to this list.
---
It's no secret that more and more people are accessing the internet using their mobile devices in addition to or in place of desktop computers. But what they're doing on those mobile devices is even more compelling for marketers like us.
---
This post introduces the Autopilot blog redesign with the mission to bring customer journey marketing to the masses. Here's what's new.
---
If you're working on a website project, you need to put content front of mind (where it belongs). Here are 13 questions to help achieve the desired content harmony.
---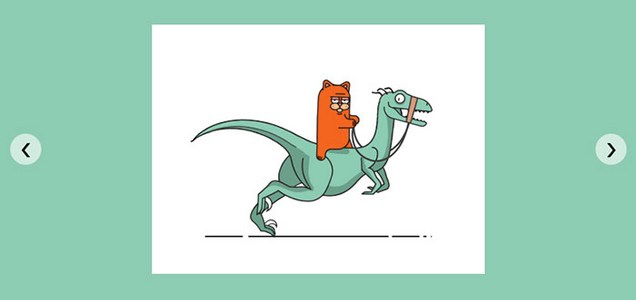 Web development resources are a necessity today for web designers that want to get to the top and remain there. In the past, most business owners instructed the people who developed their websites to design a professional looking site only since they were not familiar with all of the requirements that were needed to drive customers to their site. This is a large article so to make things easier, I organized them in a few categories: JS plugins, CSS grids, frameworks and resources and Various tools and resources.
---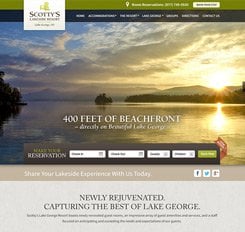 If you're considering a new website for your hotel or resort then you're probably wondering: "How much does a new website design cost for hotels?" While there are many factors that impact the cost of creating a new website, the purpose of this article is to provide some general website pricing information as you start planning a new website for your hotel or resort.
---
Check out The Hashtag... Atlantic Webworks' blog on what's trending in Inbound Marketing, Web and Social Media.
---
Research reveals that by 2015, over half of people browsing the web will be on a mobile device. And roughly 80% of mobile searchers say if they don't like what they find on one website, they'll leave that website and look for another, more mobile-friendly solution. Below is a quick guide to responsive websites--what responsive design entails and the pros and cons of implementing a responsive website--to help you evaluate your choices as you think about making your website mobile-friendly.
---
Instagram's new user interface may have violated the principle of least astonishment (POLA). So far, the popular, photo-sharing site has not suffered any serious consequences for daring to change their interface-at least for now. This blog reviews what coused the new look and why the new UI is useful.
---
From Our Partners
ETL testing is traditionally a long and drawn-out process, one that can have hundreds of stages and take weeks or months. Does it have to be that way? With a new technological model — the cloud-based managed data pipeline — we will see a change in the ETL testing process, even at the largest organizations with the most stringent data processing requirements.
Related Articles
Top 10 From Around the Web: More Web Design Resources
Top 10 From Around the Web: Web Design Resources
Responsive Web Design - A Paradigm Shift
Previous Top 10 Round Ups
The Weekly Top 10: More AngularJS Web Development Resources
Top 10 From Around the Web: More CMS Resources
Top 10 From Around the Web: More PHP Development Resources
Top 10 From Around the Web: More About Rails
Top 10 From Around the Web: More About Python
Top 10 From Around the Web: More About JavaScript
To be informed about new articles on I Programmer, sign up for our weekly newsletter, subscribe to the RSS feed and follow us on Twitter, Facebook or Linkedin.
---
Apple Improves Developer Support
10/06/2022
Apple has announced a range of new tools and technologies at its annual Worldwide Developer Conference (WWDC), including making Xcode Cloud open to all members of the Apple Developer Program.
---
Meta Launches Five New Professional Certificates on Coursera
23/06/2022
Meta is expanding its training offering on Coursera with five new professional certificates for those wanting to embark on a programming career - for the web, for mobile or as a database engineer. Pre [ ... ]
More News
Comments
or email your comment to: comments@i-programmer.info
Last Updated ( Saturday, 13 January 2018 )