Raspberry Pi 2 Is Top Single Board Computer
Written by Harry Fairhead
Saturday, 13 June 2015
A recent survey by LinuxGismos reveals that most of us love the Raspberry Pi, especially if it's a 2. As with all good surveys, it raises as many questions as it attempts to answer.
As you read through the results the thought that probably comes into your head is - what IS an SBC or its a Single Board Computer but what does this mean?
Included in the survey is a Raspberry Pi 2 which is a full Linux computer complete with video, networking and Intel Edison which runs Yocto Linux has networking and no WiFi. Clearly the Raspberry Pi is more an SBC than the Edision which lacks a display let alone a GPU.
The survey defines the sort of SBC of interest as a small, cheap open source board that can run Linux and has some GPIO capabilities. That is it is a Linux computer that could be used within a hardware project.
You might notice that this rules out what is probably the most popular alliterative to both the Raspberry Pi and the Edison - the Arduino. Of course there are versions of the Arduino that do run Linux and one of these, surprisingly one that isn't available at the time of the survey, is in the top ten.
What this means is that you can't expect the survey to help you gauge the practical opinion of the Pi v Arduino question even though in many situations these are real adversaries and it would be nice to rate their relative popularity.
The Pi 2
You can see the complete results on the LinuxGismos site but the key results are that everyone's favorite machine is the Raspberry Pi 2 - a full quad core ARM processor with GPU, enough memory and a Lan connector. It was rated as number one choice by 564 subjects, out of 1700, and was twice as popular as the second place BeagleBone Black (266). However third was the Raspberry Pi B+ (100) and pooling the two really does make the big number one choice the Raspberry Pi in one of its forms. In case you are wondering the Pi A+ was at number 12 with 22 first choices.
BeagleBone Black
Two other interesting results are that the Arduino TRE was placed at number 8 and it isn't even available yet. The TRE is a Linux system with Arduino I/O but it only has a wired LAN connection. The Edison Arduino system is similar and was placed at number 9, but it doesn't have a wired LAN but it does have WiFi and BlueTooth.
It will be interesting to see what happens to these rankings when the TRE is actually available. It will also be interesting to see if the $9 Chip which, if its KickStarter works out should be the cheapest Linux SBC with WiFi available - look out for this December. CHIP - $9 Computer To Beat Pi & Arduino .
Also of note are the characteristics that the respondents rated as being important in an SBC. Number one and two were open source software and community ecosystem respectively. Next is networking/wireless and only fourth is low cost.
At the moment what we lack is a low cost, WiFi enabled open source board with good community support and low power consumption. If one comes along then the Raspberry Pi will at last have some competition.
---
PhpStorm Updated For PHP 8.3
21/11/2023
The latest version of PhpStorm, the IDE for PHP and web development from JetBrains, has been updated to support the new features of PHP 8.3, due to be released later this week.
---
How High Can Kotlin Go?


22/11/2023




Having entered the Top 20 of the TIOBE Index in September 2023, Kotlin has continued its upward trend. Is it going to break into the Top 10 any time soon? Could it emulate Python and rise to the top?

[ ... ]

More News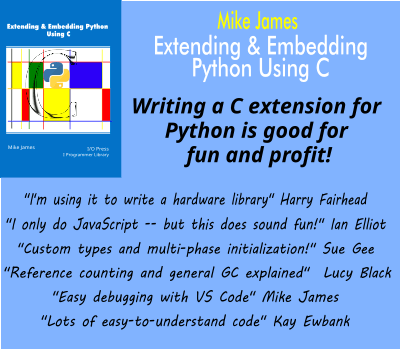 Comments
or email your comment to: comments@i-programmer.info
Last Updated ( Sunday, 14 June 2015 )