Written by Alex Denham
Friday, 09 October 2015
GE is continuing its push to encourage developers to create applications for the Industrial Internet of Things, with Pivot, a podcast series about the real opportunity of the Industrial Internet. Having looked at drones, it now puts the spotlight on wearables.
Most of us think of smart watches or movement monitors, but GE's focus is on industrial wearables such as smart gloves or glasses. The increasing use of industrial wearables is another trend supported by GE's new Predix, which the company says will give developers the tools and microservices to build industrial-strength applications that take real-time operational data derived from physical equipment with sensors, and analyze it to give workers specific information and suggestions on what actions to take.
Having already produced an app to introduce Predix, its forthcoming cloud-based platform for the Industrial Internet of Things, GE has recorded a podcast series demonstrating ways developers could use Predix.
The podcast is described as 'semi-fictional', which means the episodes follow a story about developers at a fictional software development company, but based on what's really happening in the Industrial Internet. The podcasts are a mix of an ongoing story involving the fictional developers (being heroic in San Francisco after a major earthquake), alongside interviews with real major players in the Industrial Internet.
GE has a history of mixing real world concepts with sometimes strange fiction, as in GE Datalandia, a miniaturized world with locations including an airport, hospital, soccer stadium, ships, cars, and thousands of mini people. GE's films set in Datalandia included vampires, werewolves and extra-terrestrials, where big data specialists using GE smart machines and the data they provide rescue the soon-to-be-victims of the baddies
Back in the slightly less bizarre world of the Industrial Internet, the third podcast episode features an interview with Jeffrey Jacobsen, the chief architect of Golden-i Wearable Technologies. Golden-I's best known product is a light-weight hands-free wireless headset plus safety glasses that makes use of natural speech and gesture control, synthetic vision, situational awareness, and augmented reality instruction. In the interview, Jacobsen explains how the headsets are being used for real in situations including military rescues. In the latest, The conversation continues in Episode 4, with an interview with Ori Inbar, the founder and CEO of AugmentedReality.org, about augmented reality and wearables.
The market for programming apps for industrial wearables is obviously more specialized than that for wearables aimed at end users, but the rise in use of industrial wearables may be a sign that wearables are maturing enough to make it an area worth investigating. Today, only 20 percent of American adults own a wearable device, according to PwC's recent The Wearable Future report. This adoption rate is on par with the growth rate of tablets in 2012. If wearables grow at the rate tablets have, we'll all be developing for them in a couple of years.
New episodes of Pivot are added every two weeks and the next one, Episode 5, will be released on Tuesday October 13.
More Information
Related Articles
Predix - A Platform for the Industrial Internet Of Things
---
AI Ready - Certification From Amazon
29/11/2023
Amazon aims to provide free AI skills training to 2 million people by 2025 with its new 'AI Ready' commitment. Building on its existing scholarship program with Udacity, next year Amazon is [ ... ]
---
How High Can Kotlin Go?


22/11/2023




Having entered the Top 20 of the TIOBE Index in September 2023, Kotlin has continued its upward trend. Is it going to break into the Top 10 any time soon? Could it emulate Python and rise to the top?

[ ... ]

More News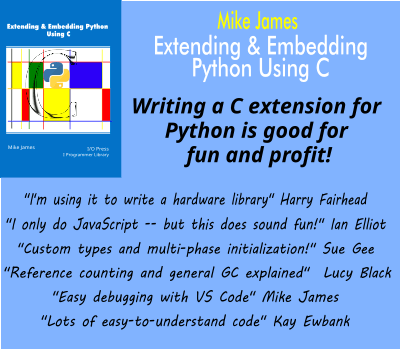 Comments
or email your comment to: comments@i-programmer.info
Last Updated ( Friday, 09 October 2015 )