Intel And SparkFun Edison Webinar
Written by Lucy Black
Tuesday, 13 October 2015
Intel and SparkFun are running a "Bright Ideas" webinar tomorrow to introduce the potential offered by the Edison Board and SparkFun blocks.
This event is a Live Google Hangout with Intel Edison evangelist, Rex St.John and Shawn Hymel, an engineer at SparkFun Electronics who is responsible for the development and engineering of several SparkFun Blocks and their integration with Edsison
The webinar is intended for those just getting started with IoT as well as devs wanting to know more about Intel IoT XDK and SparkFun's range of blocks that allow you take advantage of all the Edison's features while still keeping your project physically small.
Its small size is one of the Intel Edison's most important features, see Intel's New Edison Is As Small As A Postage Stamp, our introduction to it back in September 2014. This, and the fact that it has both WiFi and Bluetooth as standard makes it very attractive for IoT projects.
If you want to know more about the Edison ahead of the webinar, take a look at Harry Fairhead's eBook, Exploring Edison, an active work in progress on I Programmer.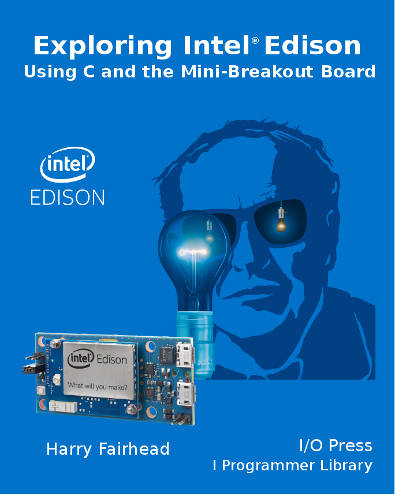 Its first chapter considers the Edison's pros and cons, gives an overview of its structure and the ways in which you can make use of it, and compares it to the Arduino and Raspberry Pi. A later chapter looks at programming the Edison in C, explaining that the advantage of this language is that it gives you direct access to all Edison's features. Then comes a chapter on using the mraa library to work with its GPIO lines and Fast Memory Mapped I/O discusses the best way of making use of the fast Atom CPU to work with the GPIO. If you are interested in realtime operation, look out for the next chapter on Near Realtime Linux.
Other information that might be helpful prior to the webinar can be found on the Intel IoT Developer Zone and in the General Guide to SparkFun Blocks for Intel® Edison.
Register here for the Live HangOut, which includes a Q&A session and will be followed by a free draw for SparkFun blocks. It will take place on October 14, 2015 at 11:00 PT (18:00 UTC).
More Information
Bright Ideas with Intel Edison
Related Articles
Intel's New Edison Is As Small As A Postage Stamp
Powerful New Features For Edison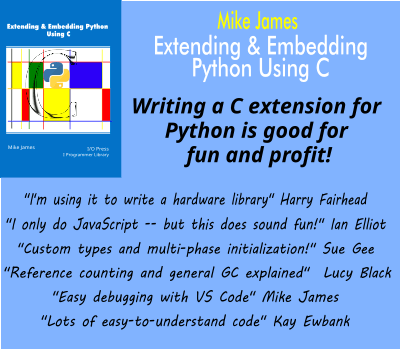 Comments
or email your comment to: comments@i-programmer.info
<ASIN:B00ND1KH42@COM>;
<ASIN:B00ND1KNXM>
<ASIN:B00ND1KH10>
Last Updated ( Wednesday, 14 October 2015 )