Intel Launches Curie-Based Arduino 101
Written by Sue Gee
Friday, 16 October 2015
Intel has partnered with Massimo Banzi to develop an an affordable learning and development board ideal for entry-level makers and education environments based on the tiny-but-powerful Intel Curie module.
The news of the forthcoming Arduino 101, called the Genuino 101 outside the US, came during the Opening Conference at Maker Faire Rome.
According to Josh Walden Senior Vice President of Intel Corporation the motivation for this partnership is educational. He stated:
"Empowering budding entrepreneurs and young students has always been a priority for Intel, and by partnering with Arduino, we are bringing the power of Intel to a new generation of makers. With the advanced features of the Intel Curie module embodied in the Arduino 101 board, young learners as well as developers can now bring to life truly unique, smart and connected creations."

The Arduino/Genuino 101 will be available in the first quarter of 2016 for around $30 (27 euros). It will be the first development board to be based on the Intel Curie - the button-sized hardware module that combines a 32-bit Intel Quark micro-controller with 384kB Flash memory and 80kB SRAM with a six-axis sensor with gyroscope and accelerometer, Bluetooth Low Energy radio and PMIC battery charging circuitry.
In addition, the Arduino 101 has a USB connector, 6 analog inputs, 14 digital input/output pins, and a power jack.
The Arduino 101 is intended to be incorporated into the Arduino Creative Technologies in the Classroom (CTC) program. This is referred to as:
the world's first formal physical computing curriculum for elementary and secondary school classrooms
This has been developed and tested by Massimo Banzi's team to provide educators with the tools and support needed to introduce their students to the foundations of programming and electronics and is currently deployed in over 300 schools, mainly in Spain. With the availability of the Arduino/Genuino 101, the aim is to expand the CTC program to schools across the globe in the coming years.
Massimo Banzi expressed his optimism for this saying:
"We worked closely with Intel on the development of this board and are expanding our educational courseware to incorporate the connectivity and advanced features expected by today's student developers. Through our work with Intel, we're able to reach a global community of entry-level makers and students with a comprehensive introduction to physical computing and now with a more advanced, powerful technology solution that will help them bring their creative visions to reality."
This isn't the first partnership between Intel and Arduino. However, the previous device, the Intel Galileo, a microcontroller board with Arduino-compatible headers, was Arduino certified rather than being a branded Arduino. Similarly the Intel Edison, also aimed at IoT projects but too expensive to cater for the education market, can be used as an Arduino. It too uses the 32-bit Quark, but is packaged with a dual core Atom process runing Linux. It has the advantage of not only built in Bluetooth but WiFi as well.
The Intel Curie meanwhile has four IQ Software Kits (Identity IQ, Time IQ, Body IQ and Social IQ) which combine algorithms, device software, application and cloud software to help customers incorporate different functionality into their wearable designs. It is however the limited availability of the Intel Curie module, and the fact that as of August 2015 it had not been authorized as required by the Federal Communications Commission, that have meant the Curie module itself hasn't had the impact anticipated when it was launched.
Hopefully the combination of Arduindo's reach into the community combined with the power of "Intel Inside" will make the Ardino 101 fulfill its potential for both established makers and the next generation.
Intel Inside - The Arduino Galileo
Arduino Zero Pro Released Amid Legal Dispute
Intel Boss Controls Robot Spider Army - With A Curie
Intel's New Edison Is As Small As A Postage Stamp
Exploring Edison - Meet Edison
Exploring Edison - Setting Up The Breakout Boards
Intel And SparkFun Edison Webinar
---
PHP 8.3 Released
28/11/2023
PHP 8.3 has been released with improvements including explicit typing of class constants, deep cloning of readonly properties, and additions to randomness functionality.
---
Amazon Working On Olympus LLM
24/11/2023
According to Reuters, Amazon is working on a large language model (LLM), codenamed "Olympus". With, reportedly, 2 trillion parameters, it is twice the size of OpenAI's GPT-4 model.
More News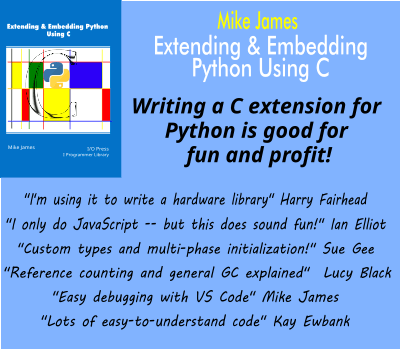 Comments
or email your comment to: comments@i-programmer.info
Last Updated ( Friday, 16 October 2015 )