XANDEM RF Tomography A New Approach To Home Security
Written by Harry Fairhead
Wednesday, 16 December 2015
You may have noticed that a weak WiFi signal can be completely wiped out by people moving around. Now this irritation has been turned into a sensor grid that can locate people within your home.
Home security is something that the IoT should be able to help with, but at the moment none of the devices we have - such as PIRs and video cameras - are completely satisfactory.
Now XANDEM has announced a system that is based on radio frequency tomography. Tomography is a term usually applied to imaging devices that use multiple beams of energy, commonly x-rays, to image the inside of something. The reconstruction algorithms are complicated and elegant and well worth knowing. In this case things are a little simpler, but still difficult to implement.
The idea is to set up a number of radio transmitters positioned around the house. As a human moves about the signal changes because humans are effectively large bags of salt water and hence they act as aerials which disturb the transmission. If the product is based on work published in a recent academic paper it is the change in the variation of the signal strength that is used to locate the moving object rather than the average signal strength and a Kalman filter is used to track the object.
Each of the transmitters is a WiFi node working in the 2.4Ghz band and transmitting simple token in a given order. A base station node receives all of the token packets and gathers the signal strength data for each one. From the variation in the signal strengths caused as an object moves around the area the base station can estimate where the object is relative to all of the transmitter to an accuracy of about 5ft.
It sounds good but what are the advantages?
One big advantage is ease of installation. You simply take the transmitters out of their box and plug them in around the home. They don't have to be visible, in fact they are probably best concealed. The base station simply connects to the network. You can control the whole thing using a phone, as shown in the promo video:
Unlike video cameras, the coverage is complete without having to site the cameras carefully. It is also privacy preserving in that you know where someone is but not what they are doing or what they look like. The system also claims to be robust against false triggering.
Of course it does have some drawbacks. You need 10 nodes to cover 1000 square feet, which slightly larger than the average US apartment - and you need 10 sockets to plug them into. One setup also only covers a single floor so you will need more than one kit if you want to cover a multi-storey house.
There is also the question of putting yet more transmitters on the already overcrowded 2.4Ghz band. It is claimed that you shouldn't get any interference with your WiFi and that you can select which bands are used.
The system is currently on Indiegogo and has already reached its crowd funding target of $100,000 with the support of only 200 people. The cheapest kit cost $375 for a 10 node system. There is also an option to use a cloud service for monitoring, but the good news is that you are not tied in to the vendor's cloud - you can use your own network if you want to.
More Information
XANDEM: Monitor an Entire House Without Cameras
Through-Wall Motion Tracking Using Variance-Based Radio Tomography Networks (pdf)
Related Articles
Power Over WiFi - Really Wireless
Who Is Programming The Smart Home?
Your WiFi knows where you are!
To be informed about new articles on I Programmer, sign up for our weekly newsletter, subscribe to the RSS feed and follow us on, Twitter, Facebook, Google+ or Linkedin.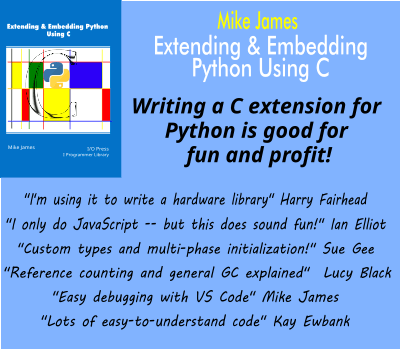 Comments
or email your comment to: comments@i-programmer.info
Last Updated ( Wednesday, 16 December 2015 )