Nest Shutting Down Smart Home Hub Servers - The Danger of the Cloud
Written by Sue Gee
Thursday, 07 April 2016
Owners of the Revolv, a smart home hub capable of controlling things like lights, doors, alarms and even coffeepots recently discovered that as of next month Nest is shutting down the servers that the hubs depends on, effectively trashing their smart home systems.
At the beginning of 2014 Google bought Nest Labs, which had two smart products - a self-testing smoke detector and a thermostat that could be controlled from your smartphone. When Nest bought Revolv later in the year as a founder member of its "Works With Nest" program, the company's $300 product was promptly discontinued with Nest's Matt Rogers being perfectly frank about this decision, saying:
"We are not fans of yet another hub that people should have to worry about. It's a great team, an unbelievable team. There's a certain amount of expertise in home wireless communications that doesn't exist outside of these 10 people in the world."
The letter that appeared on the Revolv site a few weeks ago didn't make any apologies. It states bluntly:
We're shutting down Revolv.
Revolv was a great first step into the connected home. It wasn't perfect, but we worked hard to make something we - and other smart people - could build on.
And it worked. In 2014, we were bought by Nest and the technology we made became an integral part of the Works with Nest platform. Now Works with Nest is turning into something more secure, more useful and just flat-out better than anything Revolv created.
So we're pouring all our energy into Works with Nest and are incredibly excited about what we're making. Unfortunately, that means we can't allocate resources to Revolv anymore and we have to shut down the service. As of May 15, 2016, your Revolv hub and app will no longer work.
It is one thing not to continue to sell a potentially competing product, it's another to pull the plug on it even if the number of people affected is relatively small. It does seem that the adverse reaction generated by the recent publicity of Nest action has prompted the company to offer some form of compensation - but this is hardly likely to be adequate. Its early adopters have put in time, expertise and ingenuity only to discover that the results of their efforts can be discontinued at just 90 days notice - or less if anything in the intervening period has meant they've lost contact with Revolv. There are obvious security implications for those whose door locks and burglar alarms are taken care of by the apps that will no longer work.
As the EFF puts it:
Nest Labs and Google are both subsidiaries of Alphabet, Inc., and bricking the Hub sets a terrible precedent for a company with ambitions to sell self-driving cars, medical devices, and other high-end gadgets that may be essential to a person's livelihood or physical safety.
This is a cautionary tale not just about being an early adopter of proprietary smart home technology, but about relying on any cloud services. It puts you, and the services you build, at the mercy of decisions you are powerless to influence. The current smart home market is already overcrowded in terms of the number of players and the demonstration shows that we can't trust the big players to play fair as they gather up the most promising projects.
You need to always keep in mind that when you rely on a cloud service for the operation of any device that device will likely stop working if the cloud service does.
---
Deno Supports Built-in Node Modules
02/03/2023
Deno has been updated to add support for built-in Node modules. Deno is the JavaScript and TypeScript runtime from the creator of Node.js.
---
.NET 8 Preview 1 Announced
03/03/2023
The first preview of .NET 8 has been announced, with a focus on cloud-native and cross-platform development with MAUI and Blazor.
More News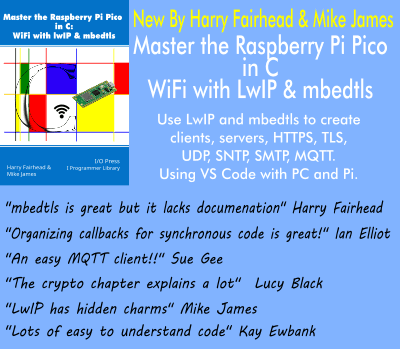 Comments
or email your comment to: comments@i-programmer.info
Last Updated ( Thursday, 07 April 2016 )