Tiobe Tweaks Algorithm To Eliminate Spikes
Written by Janet Swift
Tuesday, 06 October 2015
Several languages saw jumps or dips in September's Tiobe index due to the use of an improved algorithm to remove statistical noise. In October Objective-C dropped out of the top 10 and Ruby rose to replace it.
The Tiobe index is an indicator of the relative popularity of programming languages whose purpose is to help devs:
check whether your programming skills are still up to date or to make a strategic decision about what programming language should be adopted when starting to build a new software system.
It doesn't attempt to reveal the best programming language or the language in which the most lines of code have been written. Instead, according to its own description, the ratings are based on the number of skilled engineers world-wide, courses and third party vendors and in compiling and calculating its statistics it uses popular search engines such as Google, Bing, Yahoo!, Wikipedia, Amazon, YouTube and Baidu.
There are many programmers who doubt that its methodology has any real value but the relative ups and downs probably do reflect something real if some what crudely. Even so in many cases it doesn't matter because if your language is up you tend to believe it and if your language is down you tend to rubbish it. One thing about the Tiobe index is that it has been going long enough to reveal trends and constants in language interest if not language use.
The new algorithm is designed to provide more accurate results by removing statistical noise commonly referenced as outliers. The September report explained:
The previous algorithm focused on the number of outliers per search engine. If there were too many outliers for a search engine, that search engine would not qualify because of its "untrusty" results. Now individual outliers (statistical noise per language per search engine) are removed.
The Tiobe maintainers noted in September that language positions were "hardly affected".
This was indeed the case for the top languages. Java maintained its position in the top slot by having 19.565% share of total popularity. Next came C, and then with much lower ratings in percentage terms C++ and C, there were some interesting movements lower down.
Julia made on of the biggest leaps going from 107th in August to 72nd in September. Go which had been 95th jumped to 44th; Scala jumped up from 33rd to 27th; Ada rose to 23rd from 30th.
One language that fell significantly was F# which dropped from 16th to 32nd. Another language that fell was OpenEdge ABL, a business language that was originally called Progress, went from 21st in August to 30th in September, however now October's index is out it has more than recovered and is now 19th - puzzling.
The most obvious movement in October is with Objective-C. Having dropped from 6th in August with a rating of 3.195% to 10th in September at 1.821%, in October it was placed 14th with just 1.419%. Its decline from a peak of 12.875% in March 2014 has been both rapid and sustained.
Ruby which now has a rating of 1.825% takes over the 10th slot having risen from 12th in September when it was at 1.783%.This doesn't restore it to the popularity it briefly had in 2008, but perhaps that was due to the sort of spike that the new algorithm addresses and which we won't be seeing in future.
Don't read too much into the Tiobe index even after the improvements. Treat is as the broadest possible indicator of language popularity and activity and something to argue about.
More Information
Related Articles
Objective-C Overtakes C++ in TIOBE Index
IEEE Custom Ranks Programming Languages
Top Languages 2015 - Stasis But For Go And Swift
JavaScript Is The Language Of 2014
Which Languages Are In Demand?

Programming language (Infographic)
To be informed about new articles on I Programmer, sign up for our weekly newsletter, subscribe to the RSS feed, and follow us on Twitter, Facebook, Google+ or Linkedin.
---
GitHub Sees Exponential Rise In AI
15/11/2023
Developers are flocking to AI creating an explosion of generative AI activity in open source. The 11th annual Octoverse report, unveiled at last week's GitHub Universe event recorded 65K public g [ ... ]
---
.NET Aspire Now In Preview
28/11/2023
Microsoft has previewed .NET Aspire, which they describe as stack for building observable, production-ready cloud-native applications. Aspire is included as part of .NET 8.
More News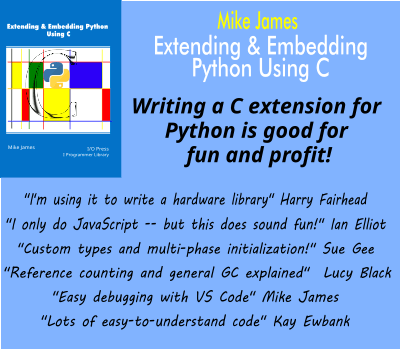 Comments
or email your comment to: comments@i-programmer.info
Last Updated ( Tuesday, 06 October 2015 )