Grace Hopper & Computer Science Education Week
Written by Sue Gee
Friday, 08 December 2017
Tomorrow marks the 111th anniversary of the birth of Grace Hopper. Considered "the first lady of software" she is the figurehead chosen for Computer Science Education Week, which is timed to coincide with her birthday. To celebrate the date we have an "Amazing Grace" cartoon comic that summarizes her story.


The comic comes from Pablo Stanley,an experience designer at Udemy who explains:
I was so inspired by Grace Hopper that I wanted to pay tribute to this rarely recognized pioneer. Hope she inspires you as much as she inspires me.
It was drawn some years ago and in the intervening period Hopper has become much more widely acknowledged as a pioneer of Computer Science and an inspiration to women. In recognition of her contributions she was one of the recipients of United States' highest civilian honor, the Presidential Medal of Freedom, awarded last year by President Obama just before he left office.
Grace Hopper has also become more widely known because of Computer Science Education Week (CSEdWeek) which was launched by ACM on December 6 - 12 2009 together with a raft of education organisations, the Anita Borg Institute and Google, Intel, Microsoft. The following year Computing in the Core, a non-partisan advocacy coalition of associations, corporations, scientific societies, and other non-profits working to promote computer science education to become a core academic subject in K-12 education in the US was formed and assumed responsibility for it. Initially CSEdWeek was confined to the US but in 2013 when the first Hour of Code event took place in CSEdWeek is spread to other countries. In 2014 Computing in the Core voted unanimously to maintain the Hour of Code theme as the centerpiece of CSEdWeek. By January 2015, the Hour of Code reached 100 million "hours served," making the Hour of Code and CS Education Week the largest education campaign in history. The counter for the number of hours served currently stands at almost 500 million, which is the next milestone.
So the Hour of Code has been a success in terms of reaching people and giving them a taste of, and hopefully a taster for coding. It has also been successful in addressing the gender imbalance - the reason for choosing to honor Grace Hopper. Writing about the 4th Hour of Code Hadi Partovi, CEO of Code.org states:
10 million girls have accounts on Code.org!
This milestone is personal for me. If only 1% of the girls actively learning on Code.org continued past high school, they'd outnumber the gender gap in university CS!
Grace Brewster Murray Hopper,
December 9,1906 - January 1,1992
To learn more about Grace Hopper see our history article, Grace Hopper - The Mother of Cobol and this book review, Grace Hopper and the Invention of the Information Age
More Information
---
Altas Does The Heavy Lifting
22/01/2023
In the latest video from Boston Dynamics, Atlas makes a convincing show of working on a construction site - although the footage does include a feat of gymnastics that would certainly not be appropria [ ... ]
---
SourceBuddy Brings Eval To Java
23/01/2023
SourceBuddy is a Java library that compiles and loads dynamically generated Java source code. This has the advantage of providing Java with an eval facility such as those found in interpreted lan [ ... ]
More News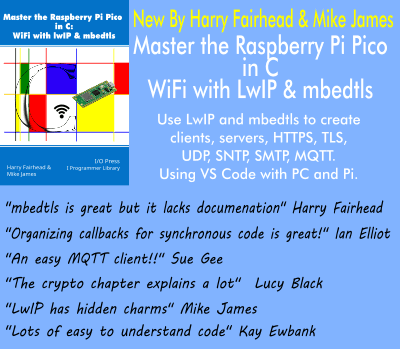 Comments
or email your comment to: comments@i-programmer.info
Last Updated ( Friday, 08 December 2017 )