Stack Overflow Helps You Tell Your Story To Land Your Next Job
Written by Sue Gee
Thursday, 13 October 2016
Stack Overflow already has a Jobs section intended to make it easy for devs to find their dream jobs. Now with the new Developer Story feature Stack Overflow is giving Devs a easier way to set out their selling points and get personalized job recommendations.
Jay Hanlon opens his blog post announcing Developer Story with:

If you write code, you know that you're more than a list of places where you worked or went to school. However you got to where you are now, what should matter is what you've built, and what you can do.
He argues that the traditional resume puts emphasis on proving your "pedigree" with academic achievements and, based on Stack Overflow's own research, that this just isn't relevant for developers.
Findings from the Stack Overflow Developer Survey 2016 suggest that the large majority of respondents have no formal training.
What does matter for both developers who are seeking jobs and potential employers is evidence that demonstrates what you can do - and this shouldn't be limited to "official" and career related milestones. What you've worked on as a hobby or side project, contributions to open source and your Stack Overflow reputation should all be counted.
This is the motivation behind the Developer Story - a format that lets members of Stack Overflow set out their achievements, with links to projects where appropriate, either as a traditional resume view or as a timeline.
While I'm in full agreement that it is time for a new look resume that lets job seekers place emphasis on their selling points without having to follow a formal pattern that automatically puts them at a disadvantage, I can't with Hanlon's choice of anti-pattern, when he notes that:
The resume was invented by Da Vinci in the 15th century.
If you are looking for the ideal model for a Developer Story have a look at the very first resume:
It takes the form of a letter written to Ludovico Sforza, later the Duke of Milan, by Leonardo Da Vinci in 1482, when he was 30. No beating about the bush with his pedigree, or even mentioning all of his notable achievements, like painting altarpiece in the Chapel of St Bernard, he simply lists the ones that are relevant to he technical job he wants - building instruments of war. He also uses a numbered list for readability, starting with
1. I have a sort of extremely light and strong bridges, adapted to be most easily carried, and with them you may pursue, and at any time flee from the enemy; and others, secure and indestructible by fire and battle, easy and convenient to lift and place. Also methods of burning and destroying those of the enemy.
To prove his final claim:
11. I can carry out sculpture in marble, bronze, or clay, and also I can do in painting whatever may be done, as well as any other, be he who he may.
Da Vinci enclosed a silver lyre, sculpted in the shape of a horse's head, that he had created - a tangible link to the quality of his art and craft.
The example used for the blog post is for Grace Hopper and you can see instantly how it works:
Stack Overflow's research indicates that only 15% of its community is actively looking for work at any time, but that 63% are open to the idea of new opportunities should they turn up. Equally your Developer Story can be created and maintained as a personal record even if you are not contemplating a new job. In that case just set you job preference to "Not Interested" to avoid being contacted by prospective employers.
More Information
---
AI At All Levels From Udacity
22/03/2023
AI may be threatening to take away our jobs - but on the other hand it opens up plenty of opportunities for those with the right skills. A whole raft of Udacity Artificial Intelligence Nanodegree prog [ ... ]
---
Anaconda Releases PyScript Coding Platform
28/03/2023
Anaconda has released PyScript.com, a free coding platform for creating web applications with data interactivity and computation based on Python.
More News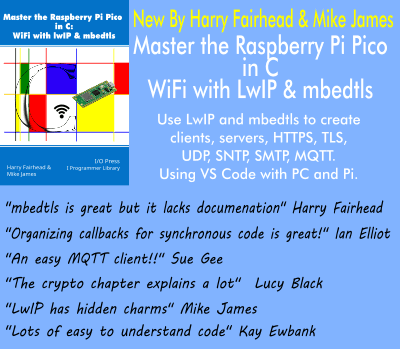 Comments
or email your comment to: comments@i-programmer.info
Last Updated ( Thursday, 13 October 2016 )