VisionMobile Reveals Latest Developer Landscape
Written by Sue Gee
Wednesday, 16 March 2016
There were almost 22,000 respondents to VisionMobile's latest Developer Economics survey. The 10th Edition of the State of the Developer National, published today, provides the results.
The research on which this report is based was conducted over a seven week period during October-November 2015 using an online survey translated into 11 languages (Russian, Vietnamese, Spanish, Chinese (simplified and traditional), Korean, Portuguese, Japanese, French, Indonesian, Italian) and widely promoted with the app development industry. As a result it had a global reach with its 21,940 respondents coming from over 150 countries.
The first of its key insights is that the desktop is still the most popular target for developers, attracting over half of professional developers and while mobile apps are still a major focus for Vision Mobile, there are now more devs interested in the cloud-related sector than on the phone/tabler related one. IoT is still relatively a minority interest.
Not all those who responded to the survey are professional. Building on its previous research Vision Mobile is able to characterizes its respondents using the following eight categories:
So where do these very differently motivated developers focus their efforts? This chart provides a summary:
Hobbyists have a preference for desktop apps and are less likely to take on the Cloud. Explorers are the most numerous group - these are devs engage with app development in order to expand their experience - and they is evenly divided between Desktop and Mobile and again less likely to opt for Cloud.
As far as Cloud development is concerned it is dominated by Enterprise IT - a group made up of CIOs and IT managers working on projects to increase organizational efficiency. It is no coincidence that those targeting the Cloud tend to have more elevated job roles.
The report states:
The most experienced group of developers is that targeting the Cloud. 45% of cloud developers have more than six years of software experience, and while that number has dropped over the last year (from 50%) it is still significantly higher than that of developers working in any other field.
Cloud also has the smallest percentage of developers who've been working with software for less than a year, which would seem to indicate that cloud computing is a step up the career ladder for the aspiring developer, though there are other factors which should be considered before jumping to such a conclusion.
Hunters, another relatively experienced group and in the software industry rather than in big business show a strong preference for mobile. Compare this to Guns for Hire (contractors) who are evenly split between Cloud and Mobile and almost as likely to develop for the Desktop.
Product extenders, companies using apps to promote their products are concentrated on Cloud and much less interested in Desktop. A similar distribution is shown by Digital Product Publishers, a relatively small groups of developers interested in monetazation of digital assets. The other small group focused on money is Gold Seekers, evenly split between Desktop and Mobile and less likely to tackle Cloud.
When it comes to money Vision Mobiles findings about App Poverty are likely to be of interest to all professional developers. The report does however, remind us that not all devs are looking for an income, pointing out that the Hobbyists and Explorers are more interested in learning about the technology than generating revenue
The App Poverty Line is defined as making less than $500 per month in revenue and widely different proportions of developers in the four different sectors are below it. IoT developers, where that are a lot of Hobbyists and Explorers are by far the poorest with 53% making less than $100 from their apps per month and 65% are by definition in poverty. So too are over half of Mobile devs but Desktop devs fare better. However as the report states:
The most-profitable development is clearly in the cloud, 32% are in our top-earner category pulling in more than $25,000 a month.
---
2023 Hour Of Code Announced
10/11/2023
New activities for this year's Hour of Code have been announced. The focus for 2023,"Creativity with AI", is designed to let students learn about computer science and artificial intelligence.
---
How High Can Kotlin Go?


22/11/2023




Having entered the Top 20 of the TIOBE Index in September 2023, Kotlin has continued its upward trend. Is it going to break into the Top 10 any time soon? Could it emulate Python and rise to the top?

[ ... ]

More News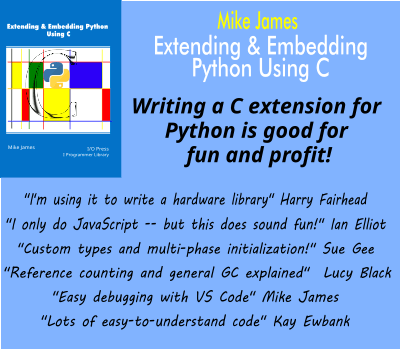 Comments
or email your comment to: comments@i-programmer.info
Last Updated ( Wednesday, 20 April 2016 )