AlphaGo To Play World Number One Go Player
Written by Sue Gee
Tuesday, 11 April 2017
AlphaGo is making a trip to China in May for the Future of Go Summit, which will include a match of three games between AlphaGo and the world's number one player, Ke Jie.
In March 2016, AlphaGo made history by beating Lee Sedol, a Korean Go player who had been the World No. 1 player for 5 years beween 2006 and 2011 in a five-game match in which AlphaGo only lost one match.
Soon afterwards, the current World No. 1 Ke Jie, in his capacity as the world's best Go player proposed a further "ultimate man-machine war" in which he proposed to take on AlphaGo himself. Almost a year later that match will take place in Wuhzen, China between May 23rd and May 27th.
The Future of Go Summit is a collaboration between Google, the China Go Association, and the Chinese government, and as well as several matches of Go will also include a forum on the future of artificial intelligence.
In this video Demis Hassabis, head of the Deep Mind project, explains the background to the summit which will test the best Go players in China against AlphaGo and how he hopes it will explore the limits of the game, discover beautifual news moves and take Go to another level:
In this video, ahead of the summit some of the leading Chinese Go players comment on how AlphaGo has affected them, increasing their interest and commitment to the game while freeing them to explore unconventional moves:
According to the Deep Mind blog post, by Demis Hassabis, announcing the Future of Go summit, it will feature a variety of game formats involving AlphaGo and top Chinese players, specifically designed to explore the mysteries of the game:
"Pair Go" — A game where one Chinese pro will play against another...except they will both have their own AlphaGo teammate, alternating moves, to take the concept of 'learning together' quite literally.
"Team Go" — A game between AlphaGo and a five-player team consisting of China's top pro players, working together to test AlphaGo's creativity and adaptability to their combined style.
"Ke Jie vs AlphaGo" — Of course, the centerpiece of the event will be a classic 1:1 match of three games between AlphaGo and the world's number one player, Ke Jie, to push AlphaGo to (...perhaps beyond!) its limits.


Ke Jie has already experienced playing AlphaGo. It was in January this year when a mystery online player took on and beat the top ranked players one after another. At the end of the series of games Ke Jie still had his No. 1 ranking with AlphaGo taking the No 2 position. Having suffered two losses, and after AlphaGo's identity had been revealed, Ke wa still hopeful he had "one last move" to defeat the AI and posted on Weibo:
"If I were not in hospital, I would have used the one last move I prepared for a week… It's a little shame".
It is to be hoped that in the three-game match he will be able to try this move.
The summit also promises to explore how the technologies behind AlphaGo, machine learning, and artificial intelligence, are making it possible to solve problems by using methods that human experts may not have considered.
The magic weapon in Google's armory is, of course, the Tensor Processing Unit, TPU, custom chips which provide the speed and efficiency to implement a neural network.
More Information
Exploring the mysteries of Go with AlphaGo and China's top players
Related Articles
World Champion Go Player Challenges AlphaGo
AlphaGo Revealed As Mystery Player On Winning Streak
Why AlphaGo Changes Everything
AlphaGo Beats Lee Sedol Final Score 4-1
Number Of Legal Go Positions Finally Worked Out
TPU Is Google's Seven Year Lead In AI
To be informed about new articles on I Programmer, sign up for our weekly newsletter, subscribe to the RSS feed and follow us on Twitter, Facebook or Linkedin.
---
Kaggle Contest To Detect Chatbot Essays
03/11/2023
As LLMs like ChatGPT rapidly improve their ability to generate text similar to human-written content, educators have very real concerns about how to distinguish between students own work and that [ ... ]
---
Othello Solved - It's A Draw!
10/11/2023
The board game Othello, also known as Reversi as it played by reversing the colors of black and white disks, has been solved using alpha-beta pruning. Given "perfect play", that is a situation in [ ... ]
More News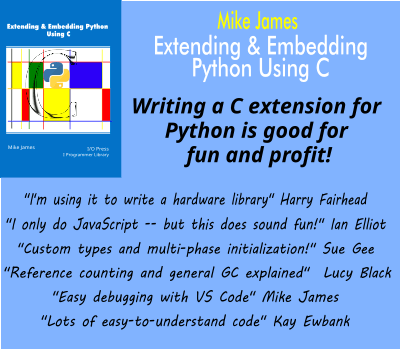 Comments
or email your comment to: comments@i-programmer.info
Last Updated ( Tuesday, 11 April 2017 )