Amazon Echo Show - Voice Done Right
Written by Harry Fairhead
Tuesday, 09 May 2017
Amazon has just announced another device in its Alexa range. This one has an interesting extras that could make voice interaction far more useful than just a clock radio.
The Echo Show is a $229 voice controlled speaker with a 7-inch touchscreen. Think of it as an Amazon Echo or Echo Dot with a touchscreen. No keyboard and no mouse - the primary input is still voice.
Lot of news reports are focusing on how strange this is, after all the whole point of voice is to avoid having to interact with a screen. Others are focusing on Amazon's intent in releasing the device and are talking about it as the ultimate shopping machine. It is far more than a shopping machine. It could be our first taste of a really useful voice interaction UI.
Perhaps "flash video" doesn't mean what it used to?
If you have used a voice device then statistically it is likely to have been Alexa-based as Amazon currently has the largest share of the market and is predicted to have an even bigger share in the future.
About a month ago Amazon released a voice-controlled camera that was supposed to offer advice on style. This seems like a fairly silly idea based on Amazon's perception of Alexa as a way to sell more stuff. The new device is similarly hobbled by this motive, but it has some redeeming features. As well as the touch screen, it also has a camera which can be used to make video calls and view IP cameras placed around the home. This is an instant expansion of the sorts of things you can ask Alexa to do, but there is more.
Notice, however, that this is not VOIP calling with video. You can only call another Alexa device or to the Alexa App. It also has a special "drop in" mode that allows an authorized user to connect to your device and establish a two-way voice/video link - think baby, child, dog or old person monitor.
Using a voice device is fine as long as there are only a small number of possibilities. For example, if you want to listen to a radio station then you just have to say its name as part of an instruction to play it. If there is any ambiguity then things generally don't work. If you want to hear a particular song, just say its title but if there are two versions Alexa has to ask a complicated question back. In fact, Alexa generally doesn't bother trying to clarify, presumably because it is too difficult.
Now add a touch screen. You can now perform a search for which there are loads of possible answers and use your questions to narrow down (filter) the options.
This is also where the shopping comes back into the picture. Try to buy toothpaste using Dot or Echo and you have the problem of which toothpaste - usually the one you last bought. Now consider how Echo Show could do it. It could list a few choices on the screen and if you see one you want you can touch it or say it, or ask for more. This is a huge simplification and combines the two most powerful user interfaces we have - voice and a touch screen.
No, the Echo Show isn't a strange device, its possibly the future.
Now we have to say a few words about the downside. So far Amazon has kept the Alexa devices to itself. They are closed as far as running apps are concerned. You can use Alexa to implement a skill, but the device can only tell you what was said and you can tell it what to say. If the user wants to do something like play some music stored on a local NAS then you can do it, but not play it through Alexa. You would have to get the command for the track to play and then arrange to play it using some other device.
The same is true for home automation tasks. If you want to add a new device to Alex then you can you can't run its command and control app on the Alexa device. It has to be via a cloud service. This doesn't seem to be the case with Google's new AIY speech kit and this is its one huge advantage over any Alexa device so far introduced. You could take an AIY speech kit, if you could actually get one, and add a touch screen and have the equivalent of Echo Show for about half the price. From there you could build in any devices that you need into the unit without having to go through a proxy.
If somebody, dear reader, was to actually do this and make a commercial product out of it then it would probably sink Amazon's closed system for general use and relegate it to a voice controlled alarm clock. which occasionally ordered the same brand of toothpaste for its users.
More Information
Related Articles
Google AIY Cardboard And Raspberry Pi AI
Amazon Lets Us All Use Lex To Build A Bot
Google Home Voice Ad Causes A Reaction
New Amazon Alexa Skills Contest
Alexa Prize For Conversational AI
Amazon Opens Up Alexa To Developers and Third Parties

New Products For Amazon's Alexa
To be informed about new articles on I Programmer, sign up for our weekly newsletter, subscribe to the RSS feed and follow us on Twitter, Facebook or Linkedin.
---
Insights Into Software Supply Chain Security
08/11/2023
A report from Chainguard reveals that while software developers and security leaders are committed to tackling software supply chain security, differences in their perspectives and prioritie [ ... ]
---
.NET Aspire Now In Preview
28/11/2023
Microsoft has previewed .NET Aspire, which they describe as stack for building observable, production-ready cloud-native applications. Aspire is included as part of .NET 8.
More News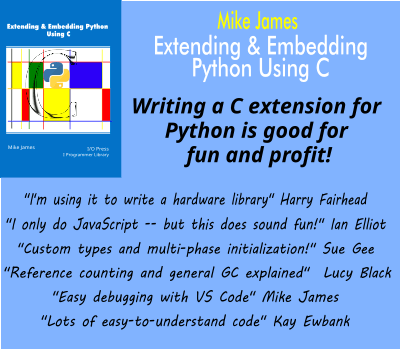 Comments
or email your comment to: comments@i-programmer.info
Last Updated ( Tuesday, 09 May 2017 )