AI News Anchor - A First For China
Written by Sue Gee
Saturday, 10 November 2018
Two AI avatars that can read news in English and Mandarin were unveiled last week. This adds TV News Anchor to the long list of jobs in which machines will soon replace humans.
Calling it a "world first", Xinhua, the official state-run press agency of the People's Republic of China, debuted a pair of virtual news anchors at the fifth World Internet Conference held in Zhejiang province last week as part of a state-directed embrace of advanced technologies such as artificial intelligence.
Based on the appearance of two flesh-and-blood Chinese news presenters, and built in collaboration with Chinese search engine company Sogou the simulacrums learn from live broadcasting videos and can read texts as naturally as a professional news anchor. their mouths moving in tandem with the reports. Apart from the rather flat facial features - and a not-quite comfortable fit in his suit jacket - I find this rookie TV presenter fairly convincing:
According to reports from Xinhua, the news anchors will reduce the cost of daily TV news report, thanks to being able to work 24 hours a day on the news agency's official website and various social media platforms. The AI TV anchor is also said to improve efficiency as it can quickly generate breaking news.
A recent report from the World Economic Forum, The Future of Jobs 2018, suggest that developments in automation technologies and artificial intelligence could see 75 million jobs displaced. Machines are expected to perform about 42 percent of all current tasks in the workplace by 2022, compared to only 29 percent now, according to firms surveyed by WEF. Humans are expected to work an average of 58 percent of task hours by 2022, up from the current task hours of 71 percent.
When we think of the jobs that are likely to be replaced we list first dangerous and onerous occupations such as miners, oil rig and factory workers, also agricultural workers. We are also anticipating a much reduced workforce of shop assistants, bank and postal services clerks.
TV news presenter, however, is not just a job, it is an elite and prestigious job. Many of us recognize news readers more easily than politicians and are undoubtedly influenced by them - even if political neutrality is part of the job description. It is interesting to speculate the effect on public opinion that replacing humans by AIs might have - perhaps the public would have to weigh up issues for themselves.
More Information
World's first AI news anchor makes "his" China debut
The Future of Jobs Report 2018
Related Articles
Baidu Makes Breakthrough in Simultaneous Translation
More Efficient Style Transfer Algorithm
3D Face Reconstruction Applied to Art
No Worries Over AI and Automation
To be informed about new articles on I Programmer, sign up for our weekly newsletter, subscribe to the RSS feed and follow us on Twitter, Facebook or Linkedin.
---
GitHub Copilot Your Programming Pal
30/06/2021
GitHub and OpenAI have a new tool described as "your AI pair programmer". It's not quite that good, but it is a view into the future of programming and an important step in the right direction.
---
The Linux Upskill Challenge
15/07/2021
A compact and previously paid course is now free and open source. It teaches everything someone needs in order to transition to Linux.
More News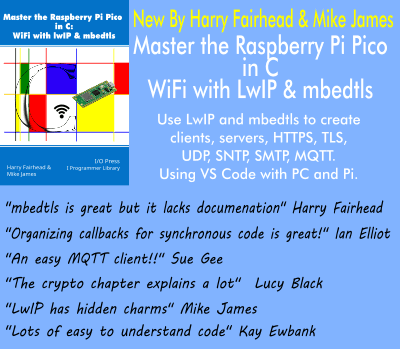 Comments
or email your comment to: comments@i-programmer.info
Last Updated ( Saturday, 10 November 2018 )