AI Takes Control Of A Wind Farm
Written by Mike James
Wednesday, 27 February 2019
No not a post-apocalypse scenario - Google's DeepMind helps make a wind farm 20% more valuable by predicting when the wind will blow.
When you think about AI, there is a tendency to think of the impressive and the futuristic - computer vision and super class game-playing, but AI stands to make a bigger difference in more traditional areas, at least in the near term.
Google made a commitment to making its energy consumption all renewable and bought a wind farm. The problem with the wind is that it is unpredictable - or is it? Take DeepMind's neural network and feed it weather forecasts and actual production data and teach it to predict the wind up to a day in advance. This has proven to make their 700 MWatt wind farm 20% more valuable.
Notice that this is 20% more valuable, not 20% more efficient or 20% more power which is how it is being reported elsewhere. In a way the success of the idea is more based on the way the grid pays for electricity than anything fundamental in the way wind power if generated. Put simply, Google gets more income by promising to supply power at a future date than just what it can produce now. At first thought, it might seem like an administrative loophole that DeepMind has jumped through, but if the same technique were replicated across all wind farms the grid would have the data needed to work out what additional power was needed for a day ahead and this would be a big improvement in stability.
This is an application of AI that is less ambitious than most, but it illustrates the way that it can do useful work. It also illustrates the way that AI is taking over where traditional methods may not have been so successful. In this case you might have thought about using a statistical time series approach, but as a statistician recently said to me, "you have to include AI in your toolkit these days".
The problem is that neural network techniques come with none of the statistical confidence estimates that traditional methods have. They are also complicated enough to make you think that they could produce a wild outlier estimate in some situations - they seem not to in practice, but we have no theoretical reason to think that they are well behaved. There is a lot of work still to be done, but this doesn't stop the techniques of AI being used constructively and for-profit.
More Information
Machine learning can boost the value of wind energy
Related Articles
Data Analytics for Weathering Storms
Chaos Found In Weather Forecast -Same Code, Different Computer, Different Results
To be informed about new articles on I Programmer, sign up for our weekly newsletter, subscribe to the RSS feed and follow us on, Twitter, Facebook or Linkedin.
---
Linux Journal Closes
09/08/2019
Hard on the heels of the announcement that MSDN is giving up publishing on paper or online, we have the news that Linux Journal is going the same way - but in this case it isn't even clear that the on [ ... ]
---
Microsoft Open Sources Natural Language Processing Tool
29/07/2019
Microsoft has open sourced BrowseCloud, an AI-based application that summarizes feedback data via smart word clouds, called counting grids. The application supports creating custom visualizations with [ ... ]
More News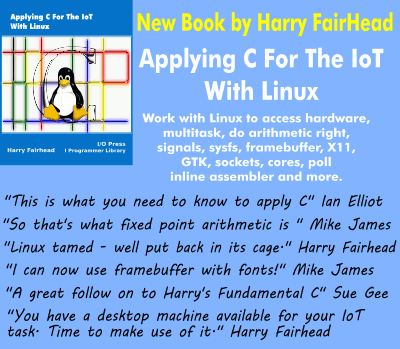 Comments
or email your comment to: comments@i-programmer.info
Last Updated ( Wednesday, 27 February 2019 )